Cartoon Media Azi
Media Azi Cartoon: A Journalist's (Non-) Admission to the Meeting with the Prime Minister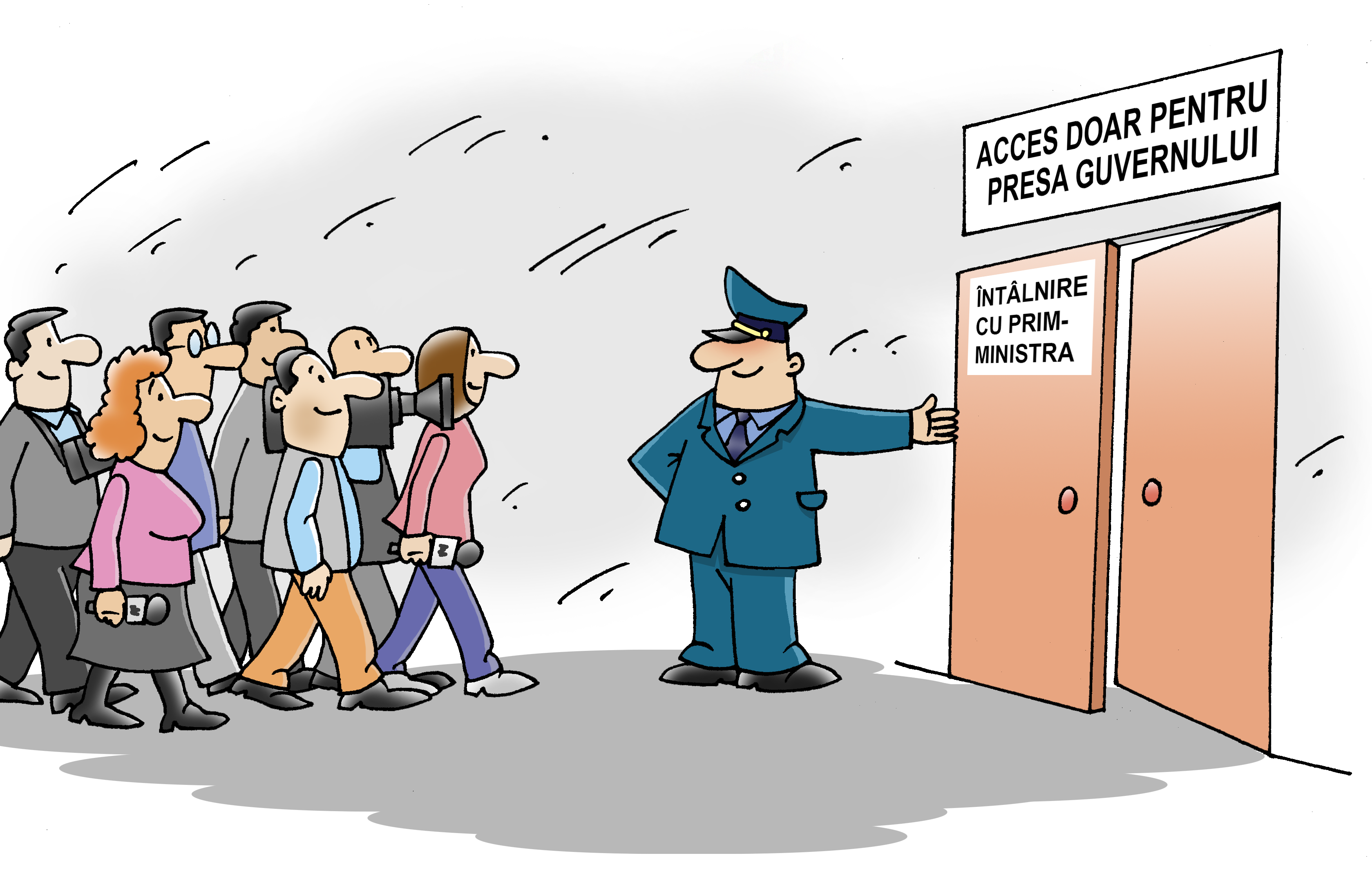 Last week, Prime Minister Natalia Gavrilita paid a visit to Ungheni, where she held a meeting with the local public authorities to discuss their problems. It was a perfect opportunity for the local press to cover the event, yet, according to some media representatives, the information about the visit was unavailable. Moreover, a journalist has complained that persons in charge of "filtering" the visitors did not initially allow her to enter the premises where the meeting with the prime minister was about to be held. It seems there was a "select press club" whose members were allowed to take part in the event. "The Government press is here," she was warned. However, the attitude of those who initially prevented her from joining the meeting changed after the journalist claimed she would make the incident public. It was true that, according to her, she did not have her press card with her, but some people who attended the meeting recognized her and confirmed she was a journalist. After some back-and-forth, she was allowed to enter.
The journalist may have forgotten her press card, but the restriction to join a public event of major interest for the locality sounds at least questionable.
O fi uitat jurnalista legitimația de presă, dar restricționarea accesului la un eveniment public, de interes major pentru localitate, ridică cel puțin câteva semne de întrebare.