Cartoon Media Azi
Media Azi Cartoon: Sor Convicted by the Court of Original Jurisdiction Threatens Journalists with Lawsuits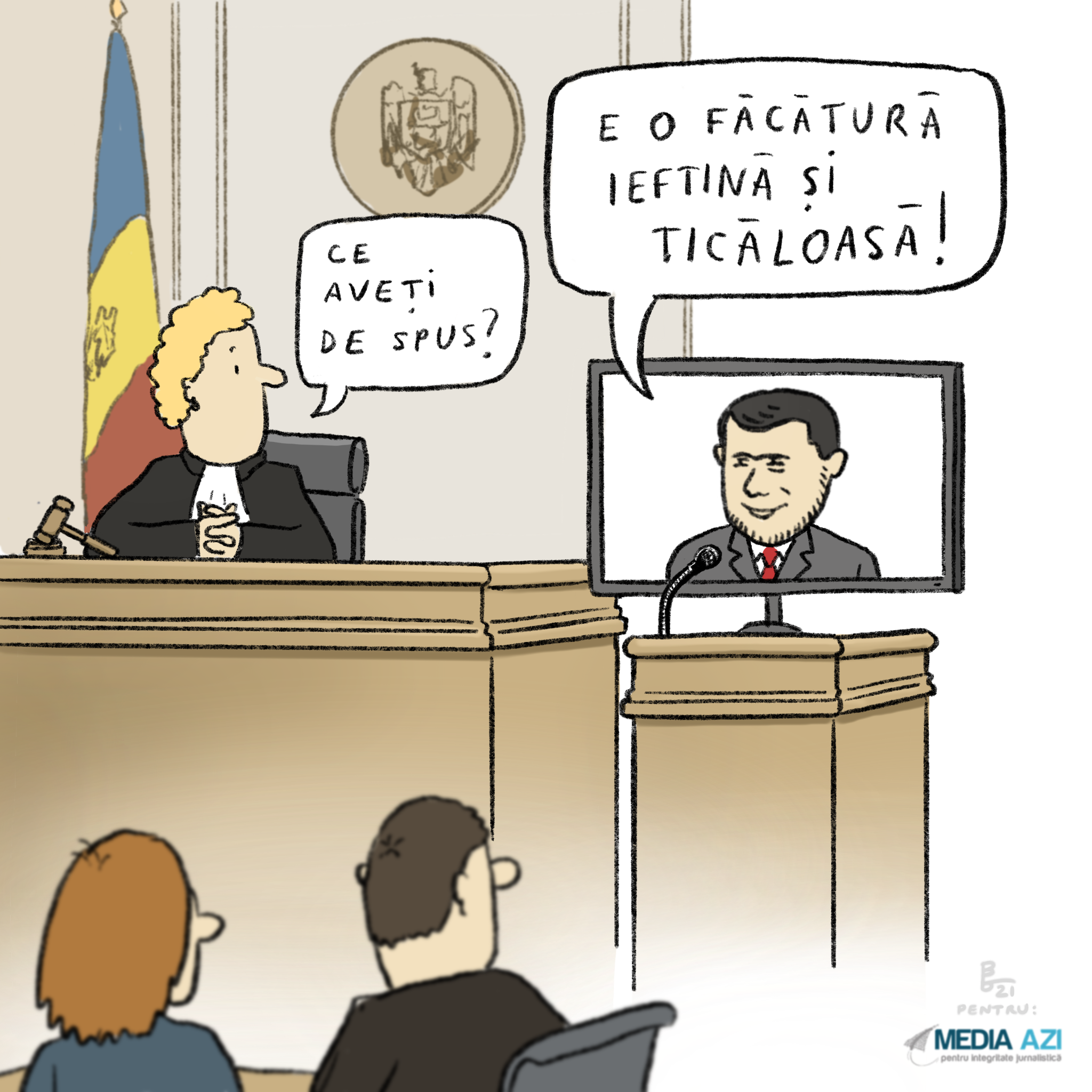 Ilan Sor, the politician sentenced to seven years and six months of imprisonment for money laundering in the summer of 2017 and placed on an international wanted list, appears in public only virtually, using screens or holograms for this purpose.
Recently, the deputy has announced he will sue the RISE Moldova journalists who have published the sequences from an investigation, i.e. an alleged monitoring of the politician by the special units of the Ministry of Interior related to several cases regarding a Colombian cocaine trafficking network, several days ago. This announcement was traditionally made in a video posted on Facebook.
Probably the explanations given by Sor to the judges will also be the virtual ones.
Even though Ilan Sor is expected to respond to the prosecutors' allegations of money laundering in court, he still continues threatening the press. Earlier, he promised the journalists who embarrassed him would even face a lustration process.