Cartoon Media Azi
Media Azi Cartoon: Prohibition to Film Deforestation: Moldsilva Saws off the Branch It Is Sitting on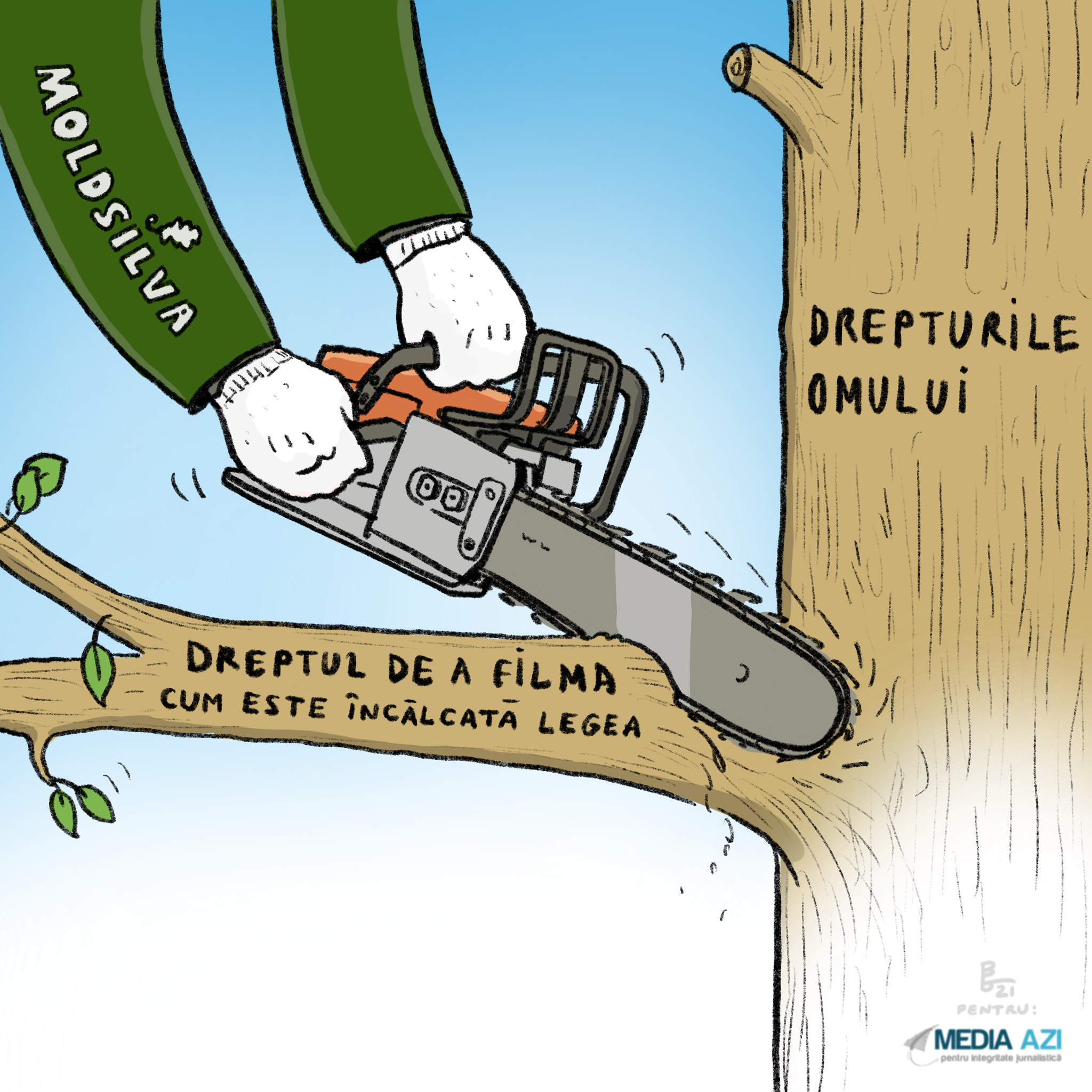 Caring for citizens and green spaces can result in unexpected decisions. This is just the case with the Moldsilva Agency, which has decided to prohibit access to and filming in forest areas where trees are being cut down. If you still insist on visiting a forest during deforestation, you have to be "supervised" by foresters or other forest care professionals.
Officially, Moldsilva states that these bans are intended for protecting the health of its staff and those who come with the cameras to the forests. Such care is obviously exaggerated and seems to imply that foresters prefer working in the quiet of the woods, away from people's eyes. We have seen the result of such "work" more than once, in journalists' investigations.
After Moldsilva has made such decisions, it is clear that it saws off the branch it is sitting on.