In the world
Evan Gershkovich, The Wall Street Journal Correspondent, Remains Detained in Russia for Another Three Months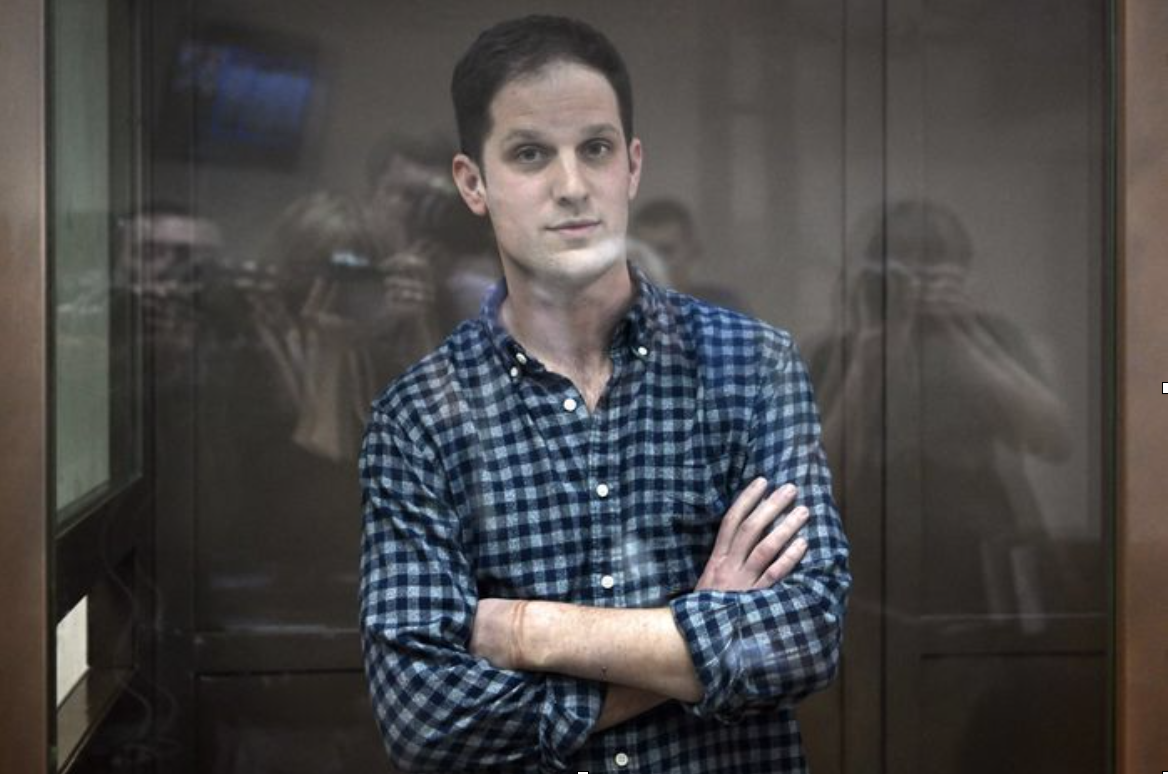 American reporter Evan Gershkovich remains in pretrial detention after the court in Moscow decided to prolong this measure for another three months. During the secret and brief proceedings held on Thursday, August 24, to which the press had no access, the court decided that Gershkovich's pretrial detention which had been extended until August 30 had to be prolonged again at least until November 30, according to The New York Times (NYT) press release.
Gershkovich, The Wall Street Journal (WSJ) correspondent, was arrested in Russia in March 2023 and accused of espionage; these accusations have been vehemently denied by him, the US authorities, and the publication he works for. The United States administration affirms that the journalist's detention is unjustified.
The WSJ journalist risks 20 years in a penal colony. According to the NYT, at the moment of his arrest by the Federal Security Service of the Russian Federation (FSB), Gershkovich was on a business trip to Yekaterinburg and had obtained accreditation from the Russian Ministry of Foreign Affairs.
In a statement published after the hearing, the WSJ representatives declared they were "deeply disappointed" that Gershkovich "continues to be arbitrarily and wrongfully detained for doing his job as a journalist" and claimed the allegations were "baseless" and "categorically false". In the same context, the WSJ emphasizes that "journalism is not a crime."
Lynne M. Tracy, the US ambassador to Russia, visited Gershkovich for the third time. The Department of State later reported that Gershkovich "appears in good health and remains strong, despite his very challenging circumstances." The US officials affirmed they were prevented from having regular consular access to visiting Gershkovich. In April, Secretary of State Antony J. Blinken declared that Gershkovich was wrongfully detained, a statement which, according to the NYT, implies that the US government regards Evan Gershkovich as a political hostage.
According to the WSJ, it is the first detention of an American journalist on suspicion of espionage since the Cold War. The Kremlin administration has acknowledged that Russia may be open to prisoner swap to release Gershkovich, the NYT statement also mentions.