News
Data from the public registers of the Public Services Agency will be released to journalists free of charge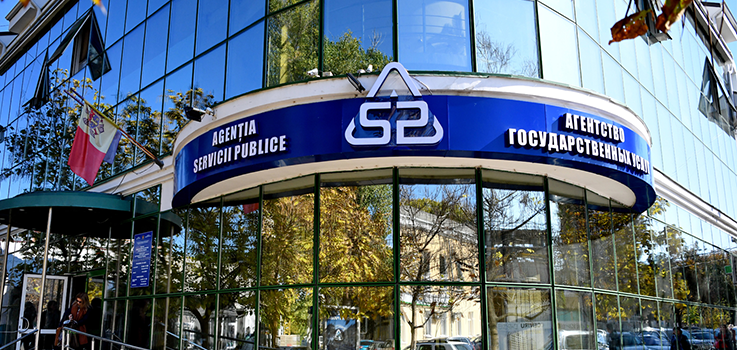 Data from the state information resources held by the Public Services Agency (PSA) and released in electronic format will be provided to the media free of charge, according to a decision adopted by the Government on July 27. According to the document, the requested information shall be provided within five days.
The decision provides for the reduction of tariffs for a number of services offered by the PSA, including free provision of information from the state information resources held by the agency to media representatives in electronic format. "In order to support the work of media representatives, who inform the public to ensure the fundamental right of the person to information of public interest, and to facilitate access to information of public interest for journalistic purposes, it is proposed to exempt the mentioned beneficiaries from paying for the information provided in the form of an electronic document, setting the deadline for consideration of the respective requests – 5 working days," reads the informative note of the decision.
The decision also provides for a 20% reduction in the fees for the release of extracts from the information resources of the PSA, in the form of an electronic document, ordered through web applications. The PSA claims that it is currently releasing seven such extracts, and as of January 2023, the list could be expanded to 27 extracts in electronic format. To order such a document, the applicant must have an electronic signature.
"We will fulfill all requests from the media that come through electronic channels, including e-mail, free of charge. We know that many journalists, especially investigative journalists, consume or need additional resources just to do their job… I have a personal conviction that the work of investigative journalists contributes to the promotion of the rule of law. It is also a gesture, including on the part of the Government, as an element of support, first of all, for media representatives," PSA Director Mircea Esanu said at a press conference after the Government's meeting.
The new tariffs will come into force on August 1, 2022.
Media Azi tried to find out more details from the PSA about the categories of data that journalists will have access to, but we were asked to file a formal request for information. The editorial team will return to the topic after receiving a response.
Over the years, the Independent Journalism Center carried out several campaigns calling for the removal of fees for information from public records requested by the media.
Earlier, a draft law was registered in the Parliament that provides for free access of journalists to PSA databases, provided that the media outlet registers as a personal data processing operator. The draft law was not approved and was returned to the Government. The Ministry of Justice claims it is currently drafting a new draft law on access to information.