News
The Company which Owns Accent TV and Primul in Moldova Fined for Not Addressing the BC for Permission to Modify the Data Regarding Its Owners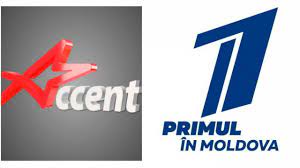 The Broadcasting Council fined Telesistem TV, the company which owns Primul in Moldova and Accent TV channels, for not requesting and not obtaining the BC's approval to amend the official documents regarding the associates' identification data on the level of a physical or a legal person. It happened after Media Invest Service, the Russian company which is the founder of the Telesistem TV, changed its owners on October 7. At the meeting held on December 2, the authority ordered to fine it 5 000 lei.
The decision to sanction Telesistem TV resulted from the application by the BC member Ruslan Mihalevschi filed on November 4. The reason is that Ziarul de Garda writes, referring to the data from the Register of Legal Entities of the Russian Federation, that Alexei Polunin became the new owner of Media Invest Service on October 7. He acquired the company via Diamond Estate, the company owned by him.
At the session on November 4, Mihalevschi referred to the information published by the press, remarking that he had personally verified these facts, and specified that, previously, the founder of Diamond Estate was Andrei Goncharenko, a Russian citizen. "According to the press publications, in 2019-2020, this businessman from the Russian Federation was the final beneficiary of the company which received Chisinau International Airport for concession. Besides, according to these publications, he had commercial interests in Air Moldova Company," Ruslan Mihalevschi specified.
According to the BC statement, after the end of the meeting, Telesistem TV provided the information regarding the amendments made on October 7. However, this fact breaches the provisions of the Code of Audiovisual Media Services stipulating that, initially, consent for such amendments has to be obtained from the shareholders and the associates.
Media Azi previously wrote that, on September 22, the BC was informed by Telesistem TV representatives about changing its administrator. Stanislav Vijga was replaced by Arina Corsicova, and several media outlets wrote that the two TV channels would therefore be controlled by the Sor Party. The Information and Security Service, the National Anticorruption Center, and the Competition Council were informed by the BC in order to investigate the circumstances and the information intensely spread by the press.