In the world
Committee for the Protection of Journalists expresses concern about attacks on journalists in Ukraine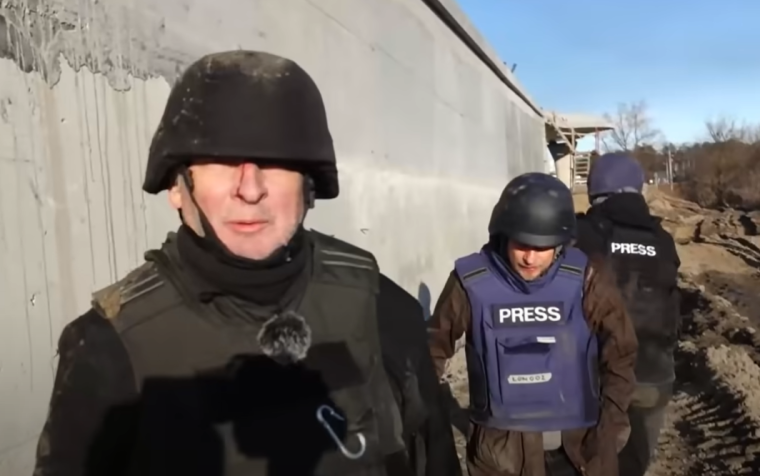 The authorities in Russia and Ukraine must ensure that the media can report freely and safely on the war. The Russian military must also stop attacks on journalists, says a statement issued by the Committee for the Protection of Journalists on March 9.
The Coordinator of the Committee for the Protection of Journalists in Europe and Central Asia, Gulnoza Said, stated that now, more than ever, it is crucial for journalists to be able to report safely and freely on Russia's invasion of Ukraine.
The Ukrainian journalist Yevhenii Sakun tragically died during the bombing of the TV tower in Kiev, we fear for other reporters as the war continues. We call on all parties to the conflict to ensure the safety of journalists before something terrible happens ̋, she added.
CPJ has documented the attacks on journalists that have occurred across Ukraine since the outbreak of war.
Sky News
On February 28, Russian soldiers opened fire on the British Sky News crew in the town of Stoianka, Kiev region. Russian soldiers fired in the direction of producer Stuart Ramsay, and camera operator Richie Mockler was shot twice in his vest. The producer is out of danger and recovering. Producers Martin Vowles, Dominique Van Heerden and Andrei Litvinenko were part of the Sky News team but escaped unhurt. Kiev regional police published a video with journalists after the attack.
Guillaume Briquet, Swiss journalist
On March 6, the Swiss journalist Guillaume Briquet was attacked and robbed near the town of Vodyano-Lorino in the Nikolaev region.
Al Araby TV
On March 5, Adnan Can and Habib Demirci, journalists from London-based Al Araby TV, were caught in the bombing with a group of civilians in Irpin. A statement issued by the National Union of Journalists of Ukraine on March 8 said the journalists had spent almost four days in a shelter without electricity.
Slidstvo.Info
Dmitro Replianciuk, a reporter for Slidstvo.Info, was attacked on March 7 by an unknown person while reporting from a Kiev monastery.
CPJ requested an explanation by email from the Russian Ministry of Defence and the Kiev Regional Police, but received no response. Earlier, on March 1, Ukrainian journalist Yevgeny Sakun was killed after bombings at the Kiev TV Tower, and two Danish journalists were attacked on February 26.