News
Another 4 Radio Stations Were Publicly Warned for Breaching the Regulations on the Amount of Local or Romanian-Language Content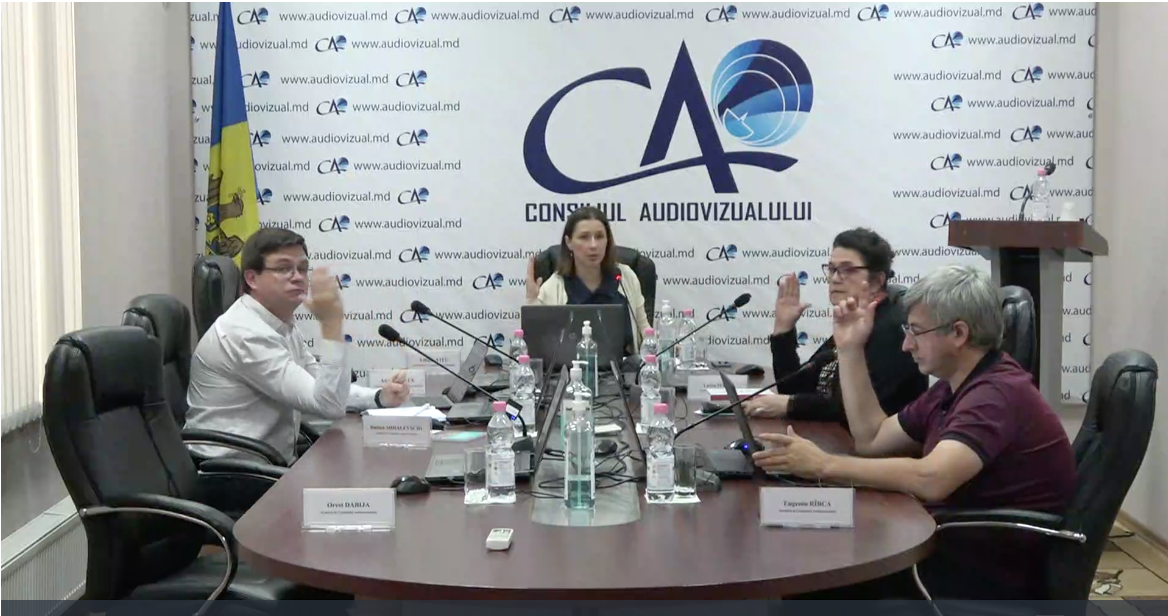 After several public warnings issued last week, the Broadcasting Council sanctioned four more radio stations for breaches regarding the amount of local and Romanian-language broadcasts they were supposed to broadcast according to the legislation. The monitoring took place upon initiative of Ana Gonta, the BC Vice-President.
This time, four private local radio stations – Europa Plus Moldova, Radio Zoom 2, Radio Relax, and Pro 100 Radio station – were subject to monitoring. According to the Code of Audiovisual Media Services, within the framework of audio broadcasting services, private local providers have an obligation to broadcast at least 6 hours of local audiovisual programs for each audiovisual media service. At the same time, 80% of the broadcasts must be in Romanian.
The monitoring demonstrated that the four private local radio stations either did not produce local programs in the amount stipulated by the law or breached the provisions of the Code regarding the content in Romanian. Europa Plus Moldova radio station, for instance, produced local programs with a duration of less than 6 hours, whereas the share of local programs in Romanian was within the limits of the legal provisions. Radio Relax failed to broadcast the minimum amount of local audiovisual programs of at least 6 hours. In addition, the share of local audiovisual programs in Romanian was less than 80%.
Radio Zoom 2 failed to broadcast programs in Romanian at the amounts established by the law, i.e. 80%. Pro 100 Radio, which is intended for communities where ethnic minorities account for the majority of the population, has the obligation to broadcast programs in the languages of ethnic minorities, and at least 25% of the content must be in Romanian. The monitoring demonstrated that the station broadcast local programs in the Russian and Gagauz languages, and there was a zero share of local programs in Romanian.
The BC members sanctioned the four stations with a public warning. According to Liliana Vitu, the BC President, all the sound broadcasting media service providers have to pass through the same filter.