News
A Journalist from the Nokta Portal Complains to the Police After an Employee of Comrat Mayor's Office Posted a Comment Qualified as a Threat by the Media Institution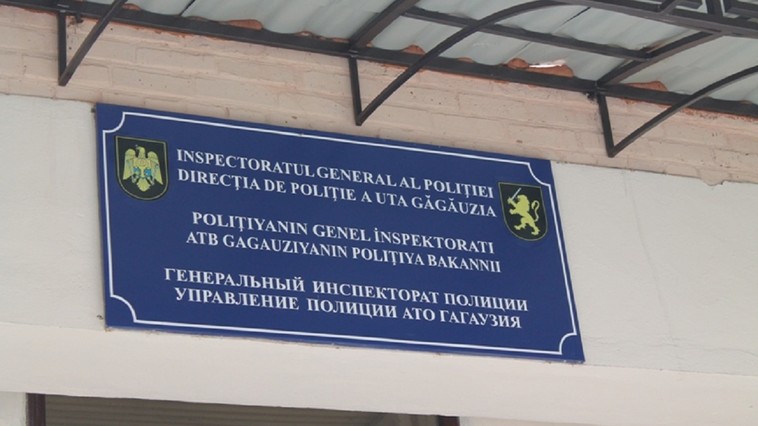 Journalist Mihail Sirkeli from the Nokta portal in the autonomy of Gagauzia filed a complaint against an employee of Comrat Mayor's Office to the Police on Tuesday, May 24, according to Nokta.md. The source remarks that the request refers to a comment posted by an official on a social network during a broadcast by Nokta. Anatolie Cobolschi wrote: "I'll dismember this clown tomorrow." In his turn, the Mayor's Office employee claims that he referred to the information shared by the portal in his comment and that it was not addressed to any specific person.
The comment by the Mayor's Office employee was posted on May 21, on the Facebook page of "Nokta Live" show hosted by Mihail Sirkeli. According to Sirkeli, the local public authority staff should not act this way on social media. "This threat has not frightened me, but I believe such comments from local government officials are simply unacceptable," the journalist says. He adds that neither the mayor nor the employee in question have tried to contact him.
Mihail Sirkeli specifies that he expects the law enforcement authorities to fulfill their duties in this case. "I regard this [comments and other posts of the Mayor's Office employee – author's note] as a threat, I do not know whether this person is able to fulfill them, but considering his background, it cannot be ruled out. There is an article in the Criminal Code regarding such cases. I expect the police and the prosecutors to do their job," Sirkeli affirms.
Media Azi has contacted Anatolie Cobolschi to obtain his opinion on this case. The official mentions that he did not refer to the journalist in his Facebook comment on "dismemberment," but merely used the "literary meaning" of the word. "To start with, let us look at the situation from two points of view. If you have seen the screenshot which was later deleted and blocked by them, no names are mentioned in my comment. Show me at least a screenshot with the first name Misha or the last name Sirkeli in it. Second, consult the explanatory dictionaries by Kuznetsov or Ozhegov. Even children at the age of 13 and older understand this word differently, as "to divide, to split." I wonder where this idea that this comment was addressed specifically to this protagonist has come from. Let us consider this comment from a linguistic point of view as well. Why does anyone see or try to hype it [to intensely promote or to make a fuss – author's note] using such sophisticated and violent methods?" Anatolie Cobolschi explains.
The Mayor's Office employee also mentions that, previously, the portal refused to provide the right to reply in connection with certain information about the authority's activity spread by Nokta. He also considers that the portal insults his dignity by referring to his criminal background, though he considers himself to be reintegrated into society. (Previously, Anatolie Cobolschi was convicted of theft. He was subsequently discharged on parole for exemplary behavior – author's note).
Comrat Police Inspectorate representatives have not yet responded to the request to provide information on this case for Media Azi.
Previously, in a public appeal, non-governmental media organizations criticized the statements by Anatolie Cobolschi "who was threatening to unleash a carnage on journalist Mihail Sirkeli" and addressed the law enforcement authorities to sue the public authority employee.