News
An SOS Signal from Some Newspaper Directors to "Posta Moldovei": Subscription Campaign for 2023 Is Delayed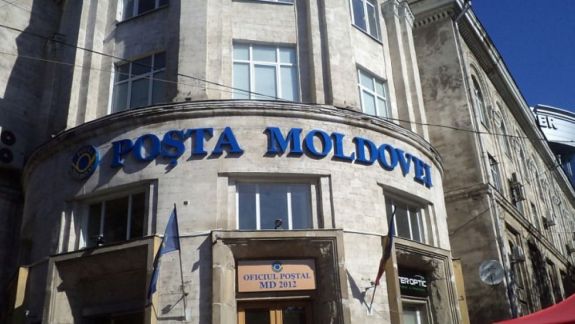 Some newspaper directors ring the alarm claiming that the subscription campaign for 2023 has not started, as "Posta Moldovei" State Enterprise delays establishing new rates for print media distribution. Roman Cojuhari, "Posta Moldovei" Interim Director, admits this issue and affirms that the tariffs suggested for 2023 do not cover even 30% of the expenses the enterprise currently bears for print media distribution. This topic was discussed during the Mass-Media Forum 2022, in a debate with the participation of journalists and representatives of the state institutions and the regulatory authorities.
"I would like to send an SOS signal from the newspaper editors to 'Posta Moldovei' as the key partner. We are fewer, and our problems are less and less taken into consideration. What we're facing now is unimaginable. For a year, we were being told the tariffs would increase. Since March, I've personally been calling to ask when the new rates could be announced so that we could prepare for the next year subscription campaign. At 'Posta Moldovei', we get the same reply: 'We are not ready yet.' At the moment, when the subscription campaign is supposed to be in full swing, and it's a rather complicated process, it hasn't started yet. We were told to calculate our own tariffs. We are in a situation of suffering losses because the tariffs increase, but at least give them to us as they are: let's get down to business. We're not interested in the economic issues 'Posta Moldovei' faces, because this institution isn't interested in our problems either. All of us are in very complicated equal conditions, and we've got to solve them," Elena Cobasneanu, Director of the Observatorul de Nord, a newspaper from Soroca, said.
On the other hand, in the context of increased tariffs, the enterprise's interim director stated that "Posta Moldovei," even as a state enterprise, "should practice commercial, corporate approach in order to exist and develop."
"'Posta Moldovei' understands the newsrooms' situation quite well. The tariffs suggested for 2023 do not even cover 30% of the expenses the enterprise currently bears for print media distribution. As to the delay, well, I admit, we do have this delay. The contracts have already been sent to the publications. For my own part, you have all the support and involvement, so that in December, we will cover those days and weeks we've lost so far," Roman Cojuhari said.
The Mass Media Forum 2022, an event held on November 22-23, is organized by the Press Council and Freedom House in partnership with the Independent Press Association, the Independent Journalism Center, and the Electronic Press Association.