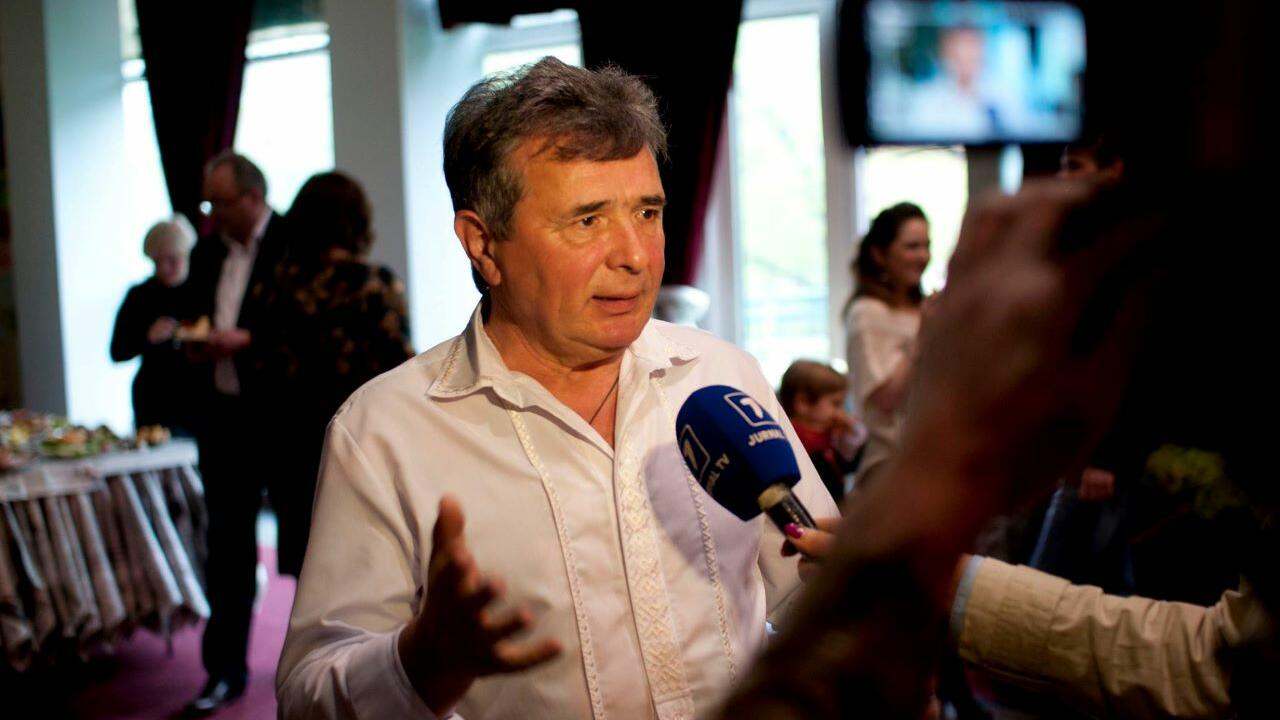 The head of the General Police Inspectorate (GPI) Viorel Cernauteanu said in the Media Azi program that he ordered an internal investigation regarding the second report drawn up on the basis of complaints filed by a former policeman and a current officer against the Jurnal TV administrator Val Butnaru. The two persons, protagonists of investigations broadcast by the TV station, alleged defamation. The report was drawn up on July 26, when the Buiucani office of Chisinau Court fined Val Butnaru 4,500 MDL and deprived him of the right to hold senior positions in audiovisual outlets for half a year. The court made the decision after analyzing another report, drawn up by the Buiucani Police Inspectorate at the end of 2021. It had been initiated on the basis of a complaint filed by Vitalie Grabovschi, ex-policeman, targeted in the same investigations of Jurnal TV.
"I ordered an internal investigation, so that no one thinks that I am protecting the police employees," Viorel Cernauteanu said in the program.
He also explained the circumstances that led him to initiate this investigation. "On the day that decision was handed down [July 26], on that very day, two more applications appeared at the Buiucani Inspectorate. I realize very well that they thought that, 'Look, it's a precedent, let's go by this precedent, too.' I do not want, I did not have the intention or the right to interfere in that documentation process, otherwise it would be considered as interference on my part, but the first thing that caught my eye is exactly the limitation period that was violated from all points of view," the GPI chief also said.
In the case of the second contravention trial, initiated on July 26, the policeman recommended the court to deprive Val Butnaru of the right to manage the media outlet for a period of one year because he allegedly allowed the dissemination of "false and defamatory information" about officer Ion Tarna and former policeman Alexei Vizdan. Following the drafting of this report, non-governmental media organizations condemned the practices of using defamation charges as a means of intimidating the press.
After the court decision was issued, media organizations expressed concern. "Depriving the Jurnal TV administrator of the right to hold senior positions within a media outlet is a serious and disproportionate measure, and the decision of the Chisinau Court set a dangerous precedent for press freedom," says the statement of media NGOs. Also, the organizations asked the law enforcement bodies that solve cases related to defamation "to stop the misuse of legal provisions as a weapon against the freedom of expression of the media and to refrain in the future from misinterpreting the law."