In the world
RSF: In the Lead-up to the Elections in the Philippines, Assaults on Media Have Intensified. Again, Maria Ressa Is the Target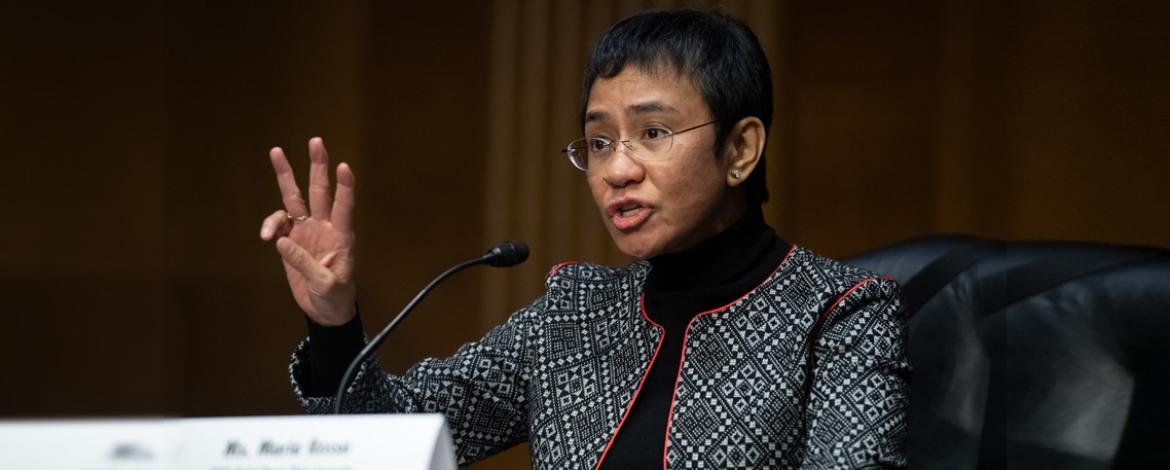 In the lead-up to the general elections in the Philippines scheduled for May 9, the state intensifies its attacks on the Nobel Peace Prize laureate, journalist Maria Ressa and Rappler, the media institution she runs, according to Reporters Without Borders.
"This sudden escalation of judicial harassment of Maria Ressa and Rappler demonstrates an urgent need for the Philippines to decriminalize online slander and annul the laws which have been repeatedly and abusively applied for prosecuting journalists whose materials reveal breaches in the public domain. The state's attempts to suppress Rappler's election-related services are an unacceptable effort to deceive the public about its right to accurate information, which is vital during the elections," the management of Hold the Line coalition committee affirms.
The source mentions that, in recent weeks, 14 new libel lawsuits against Rappler were filed online; they mentioned many journalists and their sources in connection with the articles about a pastor close to Rodrigo Duterte, the Philippine President, and his eight followers. The persons mentioned are presumably on the American special services' search list and are accused of several crimes. According to the journalists, Sonshine Media Network International is a company owned by the pastor in question, and it has attacked independent journalists and news outlets which criticize Duterte's administration; recently, it has been granted a TV license by the government.
Maria Ressa is the founder and head of Rappler, an online news website dedicated to investigations and documenting the breaches committed by the administration of Rodrigo Duterte, President of the Philippines. In 2020, Ressa was condemned for online slander pursuant to an anti-cybercrime law in the Philippines. In 2021, Maria Ressa and Dmitry Muratov, a Russian journalist, were awarded the Nobel Peace Prize.