In the world
WSJ Reporter Detained by the Russian Security Service on Espionage Charges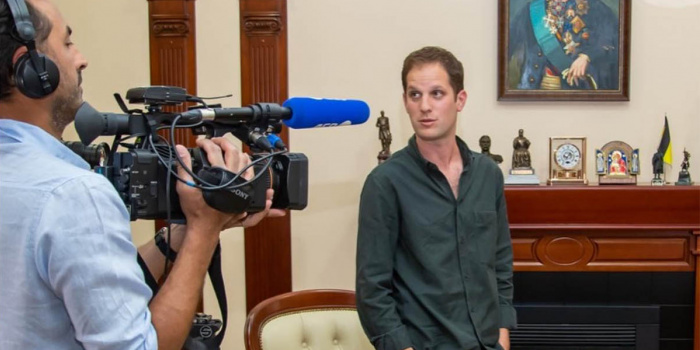 American journalist Evan Gershkovich, a member of the Moscow department of The Wall Street Journal (WSJ), was arrested in Yekaterinburg on March 30 and is being accused of espionage for the US. The WSJ has denied the charges and demands the reporter's immediate release. According to the media institution, this is the first detention of an American journalist on suspicion of espionage since the Cold War.
According to the WSJ, Russia's Federal Security Bureau (FSB) claimed in a statement that Mr. Gershkovich, "acting on the instructions of the American side, collected information constituting a state secret about the activities of one of the enterprises of the Russian military-industrial complex." After the FSB's announcement, Vladimir Putin's spokesman Dmitry Peskov told the reporters that Gershkovich had been "caught in the very act."
A file for espionage-related crimes has been opened against the American journalist, according to Meduza, the Russian online publication. He was not allowed to meet with the attorney. If Gershkovich is convicted, he risks getting up to 20 years of imprisonment pursuant to the Criminal Code of Russia, according to Meduza.
The Wall Street Journal vehemently denies the FSB's allegations and insists on releasing the reporter immediately; the newsroom considers him "reliable and dedicated." The WSJ expresses its solidarity with Evan Gershkovich and his family.
Evan Gershkovich has been part of the WSJ team since January 2022. He has been working as a reporter in Russia since 2017, first for the Moscow Times, and then for AFP. Previously, he was a New York news assistant for The New York Times. A graduate of Bowdoin College, Gershkovich most recently wrote about the impact of the Western sanctions on Russia's economy, according to the WSJ.