In the world
The Armenian Parliament has adopted a draft law allowing state authorities to revoke journalists' accreditations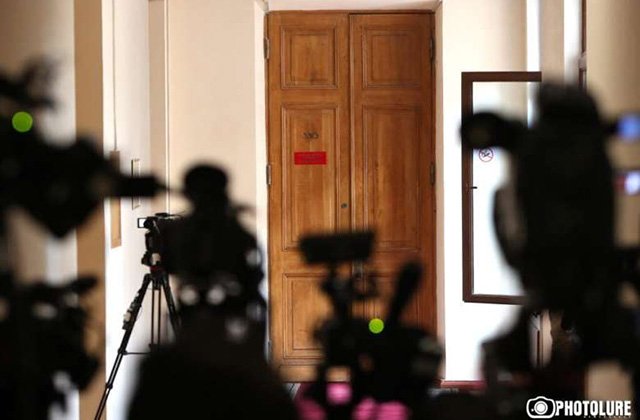 The Committee to Protect Journalists (CPJ) stated on May 31 that Armenian President Vahagn Haciaturian should refrain from ratifying amendments to a draft law allowing state authorities to revoke journalistic accreditations.
The Armenian parliament approved amendments to the press law on 25 May, according to the legislature's website. CPJ notes that previously only media outlets could revoke the accreditation of their journalists to state institutions, although last December's amendments allowed state bodies to refuse to grant accreditation.
Local press freedom advocates fear the authorities could use the amendments to ban critical journalists from covering parliamentary sessions and other government events. The amendments will come into force after they are signed by the country's president, according to Asot Melikian, chairman of the Committee for the Protection of Freedom of Expression.
"The recent amendments to the regulations on accreditation of journalists are among the latest examples of Armenia's departure from international standards in media legislation. These amendments are worrying, given the country's highly polarised politics and possible selective application of the law," stated Gulnoza Said, CPJ's Europe and Central Asia programme coordinator. "We urge President Haciaturian to refrain from ratifying the amendments and call on the authorities to work with local media freedom organisations to reform the recent restrictive media laws," added Gulnoza Said.
According to the new regulations, state institutions will be able to cancel journalistic accreditations if reporters violate accreditation regulations or "procedural rules" of state authorities twice within a year of receiving a written warning for a previous violation.
The authors of the draft law, two deputies of the governing party "Civil Contract" in Armenia, deny accusations that the proposed amendments restrict press freedom. They told parliament that the amendments only target specific journalists whose accreditation can be revoked, not media outlets as a whole. MPs added that media outlets could replace any journalist whose accreditation has been revoked with another contributor. In the draft's background note, MPs explained that the need for these changes was dictated by "numerous cases" where journalists have threatened or insulted MPs and "obstructed the work of both MPs and other journalists".
Melikian told CPJ that although a small number of journalists have been inappropriate, it would still be wrong to enact the law on this rationale, as the authorities could use the leverage as a "tool of pressure" against the journalistic community. "Today, government bodies might object to journalists' behaviour, and tomorrow they might object to how journalists reflect their work," said Melikian.
According to him, journalists will be able to challenge decisions to refuse and terminate accreditation in court, but "it remains to be seen how both state institutions and courts will apply the law in practice".