In the world
Media report over 140 attacks on the press during a two-week strike in Ecuador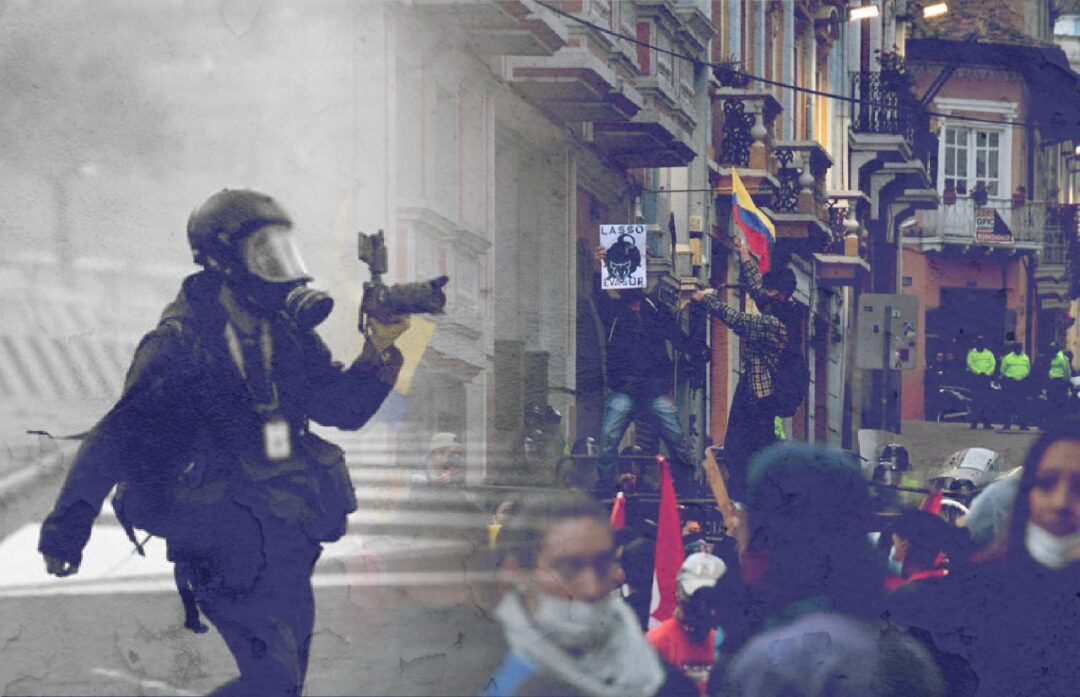 Stigmatization of the press and impunity in connection with attacks on journalists are the main factors that have generated the atmosphere of violence in which Ecuadorian journalists have been working for the last two weeks during the nationwide strike, LatAm Journalism Review reports. This conclusion was reached by several free speech supporting organizations that have condemned a spate of attacks in several cities across the country during demonstrations called on June 13 by Ecuadorian indigenous leaders and other trade organizations.
"We are seeing a very serious atmosphere of violence against the press. There have been incidents of violence, such as beatings with stones and sticks. Journalists had various objects or hot liquids thrown at them. They were not allowed to do their job of reporting the events," Cesar Ricaurte, department director for Fundamedios said to LatAm Journalism Review.
As of June 28, Fundamedios recorded a total of 142 attacks resulting in 159 victims, including 86 journalists, 27 cameramen, 9 photojournalists and 8 news agencies. Eight of the injured journalists were attacked multiple times.
The organization found that in 117 of these incidents violence was coming from protesters, followed by security officers (14), unknown individuals (13), civil servants (6), non-state aggressors (4), political figures (4) and, in one case, an indigenous leader.
The most frequent types of violence were physical attacks (65 cases). There were also 49 threats, 17 cases of stigmatization, 10 cases of obstruction of access to information, 6 cases of restrictions online, 5 cases of equipment theft, 4 arrests, 2 cases of damage to equipment and one non-standard court case.
"The attacks come mainly from demonstrators who accuse the media and journalists of being biased political participants in a nationwide strike organized by an indigenous movement. (…) All of this is taking place against the backdrop of constant talk about unaccepted presence of journalists and stigmatization of the press," Voces del Sur, a regional network of organizations for freedom of the press and the protection of journalists, said in a statement.
For example, "corrupt press" is one of the slogans most frequently used by protesters in their verbal attacks on members of the profession. The source notes that the phrase was popularized by former President Rafael Correa as part of a defamation campaign against journalists and media organizations that he had waged during his 10 years in office through official radio stations and television. "If you listen to his speeches, they always have the factor of the press as an enemy present in them," Ricaurte told LatAm Journalism Review.
In this regard, the Red Voces del Sur network reminded the leaders of the nationwide strike that journalists are not political participants and that they are responsible for collecting a number of different opinions to keep the citizens informed about various events. "We condemn these acts of aggression and call on governmental and public organizations that mobilize people to provide adequate protection and guarantees for journalistic activities and thereby to recognize the importance of the press and journalists in these conditions," Red Voces del Sur said in a statement.
According to LatAm Journalism Review, impunity in cases of violence against the press in previous years was another factor that contributed to the attacks during the current national strike.
Public and international organizations are concerned that the spate of aggression that began on June 13 could lead to a human rights crisis for citizens, especially with regard to their right to receive proper information. "The state has not prepared sufficient actions to ensure the work of the press. Added to this are the dangerous speeches of indigenous leaders who demand respect for the press today and accuse the media of inciting hatred and violence tomorrow, leading to the creation of an unfriendly environment for freedom of speech, press and access to information," reports Red Voces del Sur.