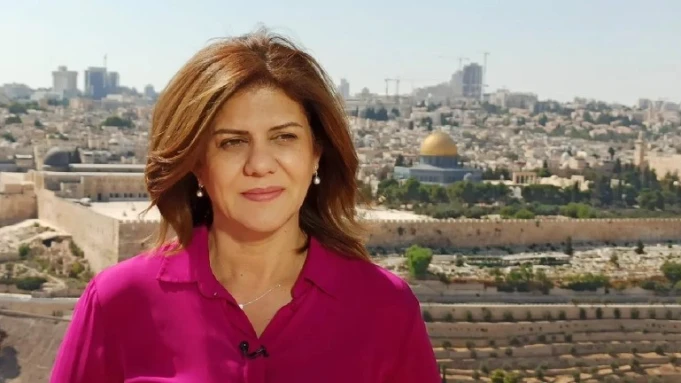 Journalist Shireen Abu Akleh, one of the most famous reporters for the Pan-Arab TV channel Al Jazeera, was killed on Wednesday morning, May 11, while reporting on Israeli-Palestinian clashes in Jenin in the northern West Bank of Jordan, according to Hotnews.ro with reference to the TV channel and international news agencies.
The Palestinian Ministry of Health announces that journalist Shireen Abu Akleh suffered a serious head injury and died during the clashes in Jenin, the mainstay of the armed Palestinian factions in the northern West Bank of Jordan.
Ali Samodi, another reporter who worked for Al Kuds Palestinian publication, was also shot and injured during the same clashes in Jenin.
The Israeli army claims that its forces have retaliated after "heavy gunfire" in Jenin, specifying that "there is a possibility which is currently being considered that the reporters may have been shot with bullets fired by Palestinian armed men," according to Reuters.
Israel has been the target of several attacks since March 22; as a result, at least 18 persons were killed. Two of these attacks were committed by Israeli Arabs and four by Palestinians, three of whom were from Jenin where the Israeli army intensified its operations in recent weeks.