In the world
Many International Media NGOs Demand Providing an Increased Support for the Ukrainian Media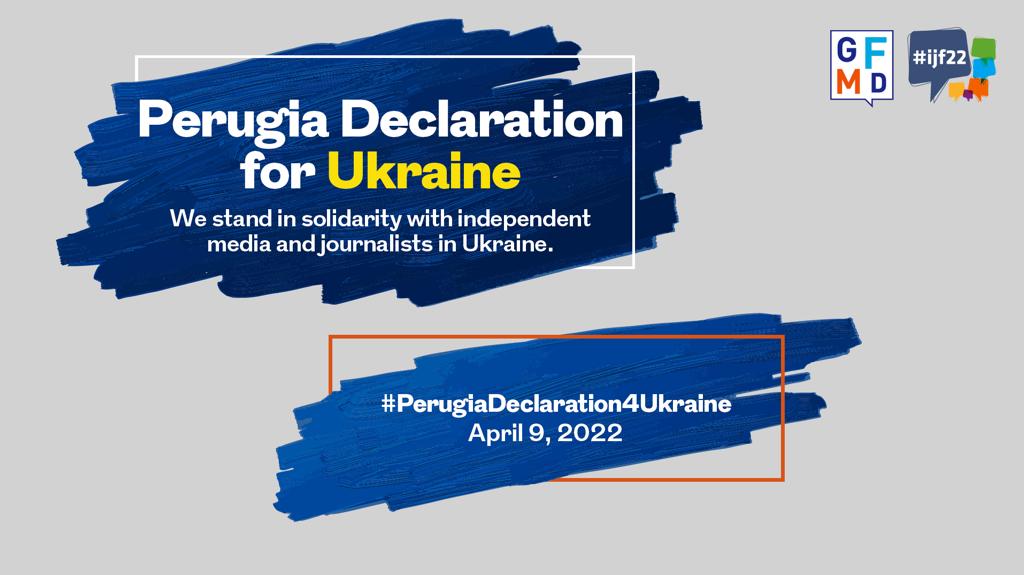 A number of international media organizations, including the Global Forum for Media Development, have called for providing an increased support for independent media institutions and journalists from Ukraine in a public statement, according to Gfmd.info. The statement was launched at the International Journalism Festival in Perugia on April 9; it has already been signed by 125 organizations, including the Independent Journalism Center.
The statement was addressed to the international press, journalists, donors and private and public funders of professional journalism, the European Union, members of the Media Freedom Coalition, and all the states that are not indifferent to the right to freedom of expression and access to information. The statement's target groups include advertisers, Internet providers, and other structures.
"Russia's invasion of Ukraine has underlined once again the essential role of independent, ethical journalism in assisting citizens to make life-or-death decisions, informing the world, and holding the powerful to account. As a powerful antidote to the disinformation and propaganda that characterise hybrid warfare, and as a pillar of democracy upon which other freedoms and rights depend, journalism in Ukraine is undergoing a terrible assault," the Perugia appeal reads.
The signatory organizations also mention the need to hold accountable those responsible for persecuting and killing journalists. "Vicious online attacks against news organisations and individual journalists must also cease. We condemn Russia's attacks on press freedom and freedom of expression in Ukraine in the strongest possible terms," the statement reads. In addition, the document calls for supplying additional personal protective equipment from organizations which could bring it to Ukraine according to the legislation; drawing attention to social insecurity of Ukrainian producers and translators who assist the foreign media by providing adequate salaries; employing as many journalists and newsrooms that have moved as possible, etc.
For more details, follow this link.