News
Chisinau Court rejected former prosecutor Roman Statnii's action against Jurnal TV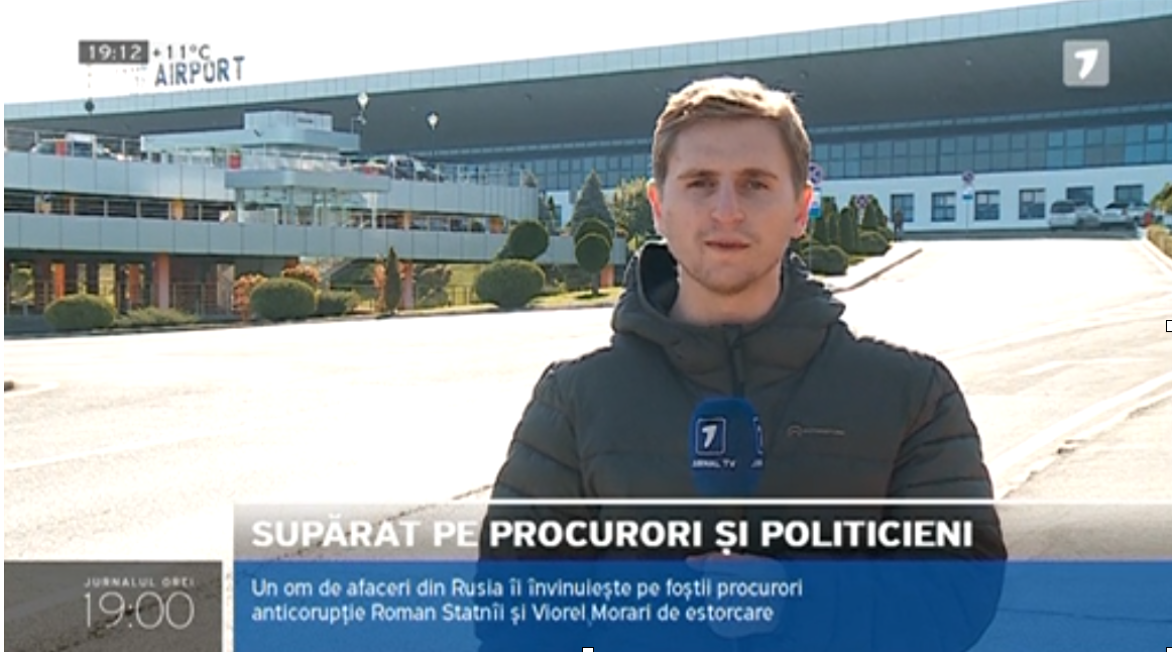 The legal action against Reforma Art, owner of Jurnal TV, and journalist Dumitru Garcaliuc by former anti-corruption prosecutor Roman Statnii has been rejected as unfounded. The Centru office of Chisinau Court made this decision in mid-September. 
The legal action was based on a report broadcast in the program Jurnal TV Patrol and in several newscasts on October 8, 2021, titled "A Russian businessman accuses former anti-corruption prosecutors Roman Statnii and Viorel Morari of extortion". In the story, the Jurnal TV reporter spoke of the accusations of some Russian businessmen against prosecutors, who had allegedly framed up a criminal case in which the businessmen spent four months behind bars, being blackmailed to buy their freedom and stripped of assets worth over 1.8 million euros.
According to data from the National Portal of Courts, Roman Statnii asked the court to rule that the information that damages his honor, dignity and professional reputation was defamatory, and to make Jurnal TV refute the defamatory information and repair moral damages.
Contacted by Media Azi, Jurnal TV lawyer Dumitru Pavel said that the defense asked not to admit this action, as Jurnal TV presented factual information. "In court, Mr. Statnii also brought the indictment order, which contained practically the same accusations as had already been brought by prosecutors and presented in the report. As the facts were proved true and are the basis of a criminal case, the court rejected the action, because, clearly, any damage is out of the question. The law protects journalists for taking information from a source, including from authorities, and they cannot be held liable in this case," the lawyer explained.
This decision can be challenged in the Chisinau Court of Appeal within 30 days from the moment of its ruling.