News
Explosions in the Transnistrian Region Allegedly Damaged Two of Russia's Most Powerful Radio Broadcast Antennas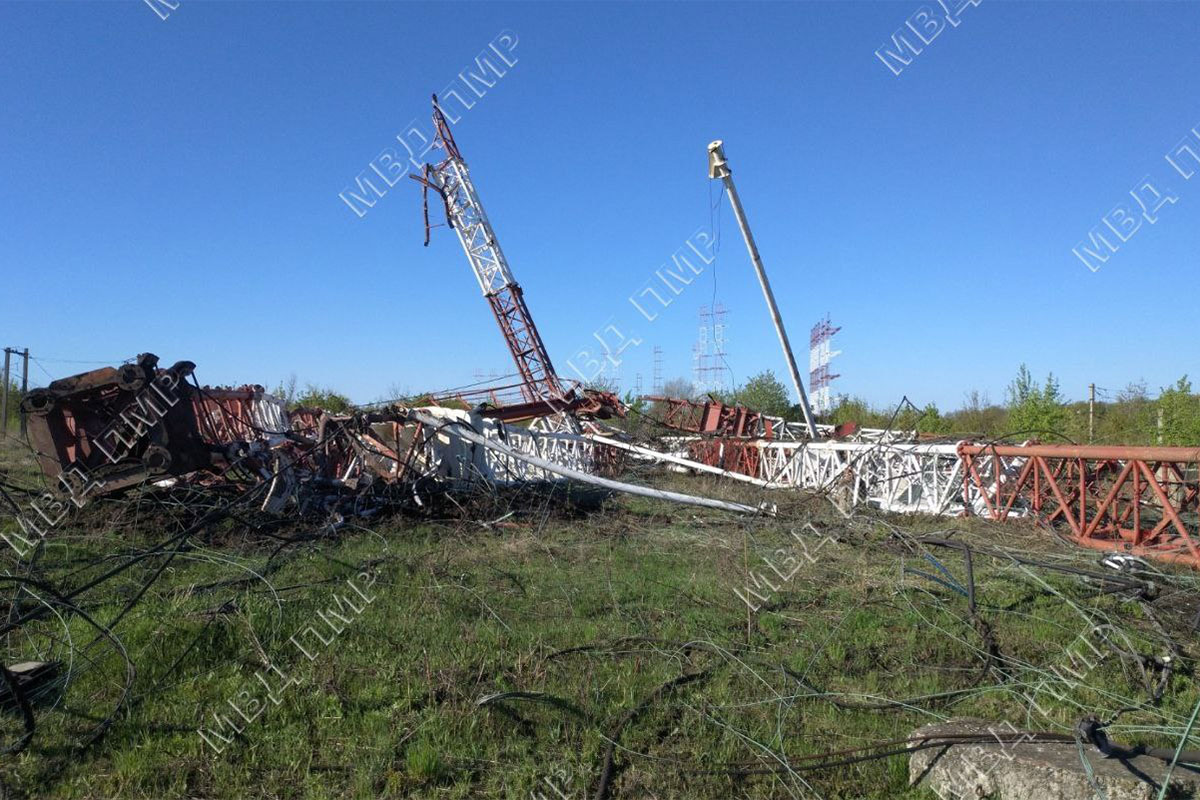 In the night of Monday to Tuesday, April 26, in Maiac Village, Grigoriopol District, explosions damaged two antennas which were retransmitting the signal, including that of the radio stations from the Russian Federation, according to Novostipmr.com.
The so-called Ministry of Internal Affairs of the Transnistrian region reports that two explosions took place at 6:40 and 7:05; as a result, two communication towers were damaged. According to the source, no one suffered from the incident. Law enforcement officers reportedly isolated the territory of the radio and TV center in Maiac, and the military started investigating the site.
According to the publication, the explosions ruined the two most powerful antennas – one 1 megawatt and one half megawatt; both had been used for re-broadcasting the content from Russian radio stations.
In the context of the changing security situation in the Transnistrian region, the Intelligence and Security Service affirms that it "monitors and informs the beneficiaries of information, including on policy options related to the constantly changing situation, in real time." The institution claims it has intensified its efforts for collecting information relevant to preventing actions which may have an impact on the security situation in the Republic of Moldova, including by proactive cooperation with the national law enforcement institutions. The ISS urges society to keep calm and not to distribute information from unverified sources, especially inciting hatred and war.
In addition, Maia Sandu, President of the Republic of Moldova, convenes the meeting of the Supreme Security Council in connection with the incidents in the Transnistrian region today.
The Transnistrian region press reports that, on Monday, April 25, at about 17.00, the headquarters of the so-called Ministry of Security in Tiraspol were also attacked.
Novostipmr.md writes that the TV and Radio Center in the separatist zone is one of the 14 radio broadcasting centers in the territory of the former Soviet Union. The signal could reach as far as the United States, the Middle East, and Latin America. The radio center was constructed in the late 1960's.