News
Former Romanian Deputy Cristian Rizea Applies to the Audiovisual Council for a Broadcasting License for the Realitatea TV Channel from Moldova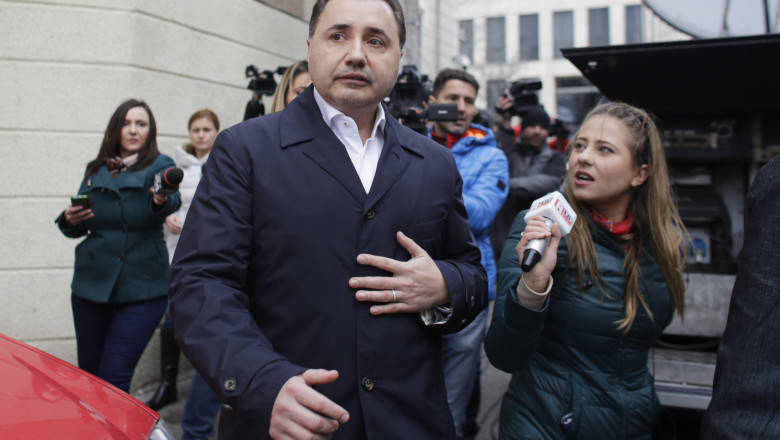 The Audiovisual Council (AC) is to examine on July 15th the application for issuing the broadcasting license to the company Realitatea-PHG for the television audiovisual media service TV Realitatea from Moldova. The company Realitatea-PHG belongs to ex-Romanian deputy Mihai Cristian (Cristian Rizea) and businessman Iulian Ditcov.
Cristian Rizea confirmed for Media Azi that he submitted the application to the AC to obtain the TV broadcasting license: "Let me show you how to make a truly independent press here and not this sorcery that is called the press from Moldova. This is what I want to show you."
He specified that the television will function with the support of its partners abroad. "We can support ourselves, we don't have to take the money to manipulate the Moldovans. (…) We have funding from the United Arab Emirates and Realitatea from Romania – my private partners", Rizea told us.
According to him, part of the broadcasts will be rebroadcast from the TV channel Realitatea from Romania, and one of the shows will be "Power Games". He did not want to reveal the names of the journalists who would be part of the team, noting that one of the shows will be similar to the one he broadcasts online. "I am the only official partner of Realitatea TV in Romania. (…) We want to do as Reality Plus, Reality Star, Reality Sports do. We will also rebroadcast the schedule of programs from Realitatea Star, Realitatea Sportivă", Rizea also said.
Cristian Rizea believes that he has all chances to obtain the broadcasting license because "he has everything according to the law": "Maybe someone will get involved, I understand that many are disturbed by the revelations I make, by the fact that entire Moldova watches my shows."
According to public data, Realitatea-PHG was established on October 7th, 2020. Rizea and Ditcov, each own 50% of the company, and the company's administrator is Veaceslav Belescu.
Anticoruptie.md previously wrote about Rizea's plans to launch a television in Chisinau. The portal noted that Rizea's business partner, businessman Iulian Ditcov, was sentenced in November 2014 to three years and six months of prison in the "Romanian Post" case, later being released on parole. The source mentions that Cristian Rizea was a parliamentarian in the Social Democratic Party of Romania in the period 2008-2016. Later, he settled in the Republic of Moldova, shortly before he was finally sentenced in Romania for corruption crimes. In one of his video intervention, Rizea also rejected the information regarding his conviction in Romania: "I did not embezzle any public money, any leu from the public budget."
Cristian Rizea also obtained the citizenship of the Republic of Moldova, later withdrawn because, as informed by the Presidency headed by Igor Dodon at the time, it would have been obtained illegally. The politician did not agree to the withdrawal of citizenship and contested the act in court, and a final decision has not yet been issued.