In the world
The RSF Barometer: 12 Journalists and One Media Employee Have Been Killed since the Beginning of This Year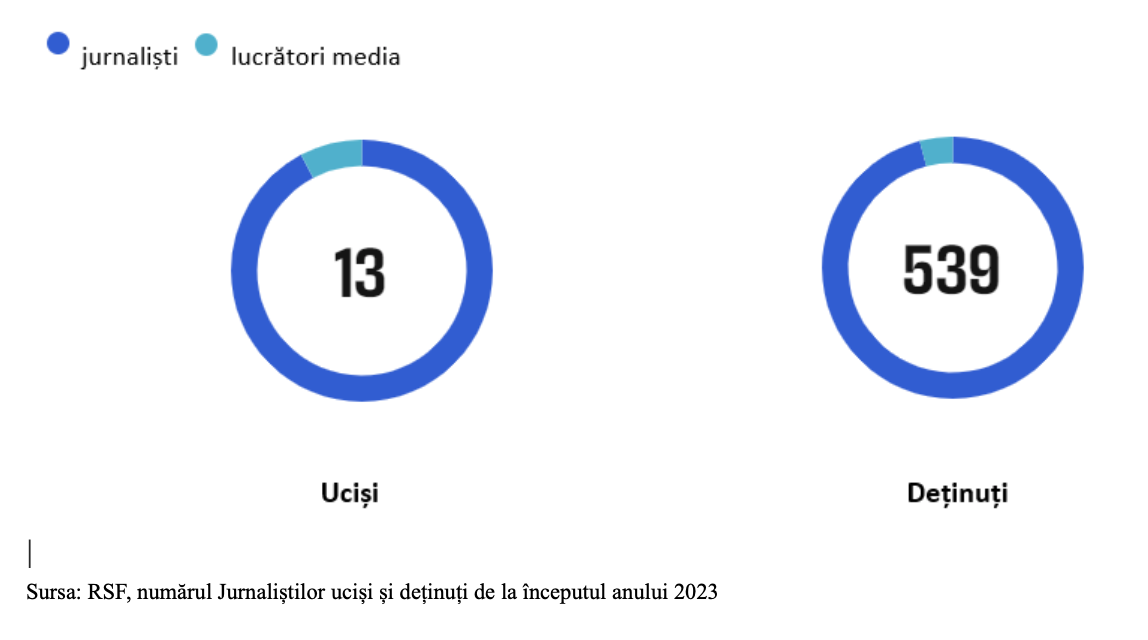 Since early 2023, 12 journalists and one media employee have been killed worldwide, and 517 journalists and 22 media employees are imprisoned. This data is provided by the Reporters Without Borders (RSF) international organization in a barometer demonstrating the number of cases of abuse against journalists around the world in real time. In just one week, according to the statement made by the International Press Institute (IPI), two journalists were killed in Mexico.
According to the RSF barometer, out of the 71 countries included, China, Myanmar, and Syria have the largest number of journalists detained since January 1, 2023. In the top of the countries where regimes are oppressive towards the press, they are followed by Iran, Belarus, Vietnam, Turkey, and Russia.
In July, two journalists were killed during the same week in Mexico, which the IPI regards as "a stark signal of the unabated crisis of journalist safety in the country, which the administration of President Andrés Manuel López Obrador has failed to address."
The IPI Global Network condemns the murder of Nelson Matus Peña, the latest demise of a journalist in Mexico, and urges the authorities to conduct comprehensive and conclusive investigations into the crimes against all the media staff killed in this country. The organization also urges the government to take urgent steps to protect the lives of all the journalists.