In the world
Amnesty International classifies lawsuit filed on behalf of BelaPAN editorial staff from Belarus as "fabricated"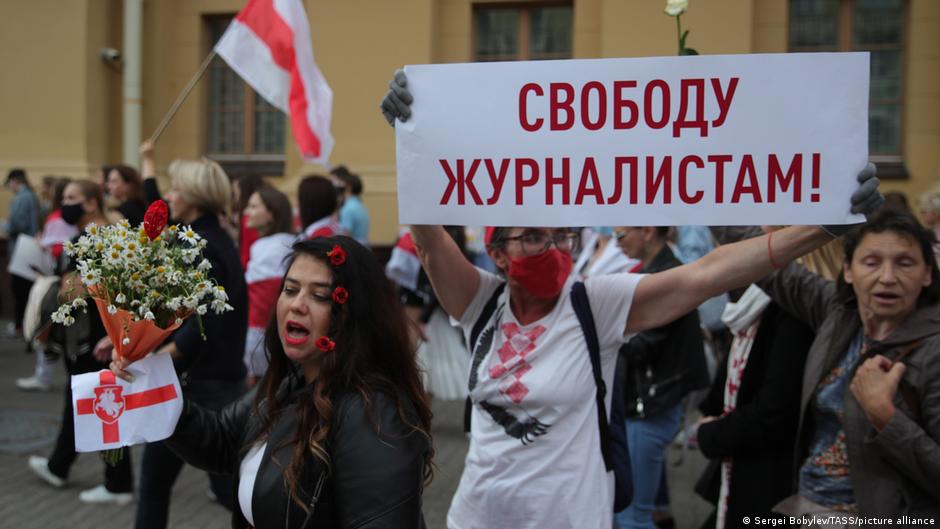 The Minsk Regional Court from Belarus began on Monday June 6 to examine the case against the BelaPAN news agency in which the editor-chief Irina Levasina, former director Dmitry Novojilov, former deputy director Andrei Alexandrov and his partner Irina Zlobina are implicated. The Belarusian authorities even accuse them of "extremism". In this context, representatives of Amnesty International, headquartered in London, said the authorities should drop the charges against the journalists and release them "immediately and unconditionally".
"The BelaPAN case shows the way in which independent media in Belarus have been suppressed for two years since the disputed presidential elections, during which time the authorities have waged a harsh campaign of persecution of dissent. False accusations of "'extremism" have repeatedly been levelled against journalists who dare to cover events independently despite the risk of spending years behind bars," said Marie Struthers, Amnesty International's director for Eastern Europe and Central Asia, cited by Baj.by.
She believes that Belarusian security forces have increased the number of arrests of government critics and that courts are issuing "increasingly harsh and unfair" decisions. "This policy flagrantly violates Belarus' obligations under international human rights law. The authorities' attack on freedom of expression must stop. (…) All charges against Irina Levasina, Dmitry Novozhilov, Andrei Alexandrov and Irina Zlobina should be dropped. All reporters and media workers arrested simply for carrying out their legitimate journalistic activities of informing the public and exposing abuses by the authorities should be released immediately and unconditionally," added Marie Struthers.
The figures in the BelaPAN case are charged on several counts, including "creation of an extremist group", "high treason" and "tax evasion". They risk up to 15 years imprisonment just on the charge of "high treason".
On August 18, 2021, Belarusian authorities raided BelaPAN's editorial office and the homes of several of its employees. Representatives of state institutions confiscated equipment, blocked the agency's websites and sealed its servers. Irina Levasina and Dmitry Novozhilov were arrested on the same day and Andrei Alexandrov and Irina Zlobina were placed in preventive arrest on charges of collaborating with the BY_Help Foundation, which supports victims of political repression, six months before these events.
The BelaPAN agency was prohibited in November 2021 after the authorities recognized it as an "extremist organization".