News
IJC study // Online advertising, second in volume on the advertising market after television advertising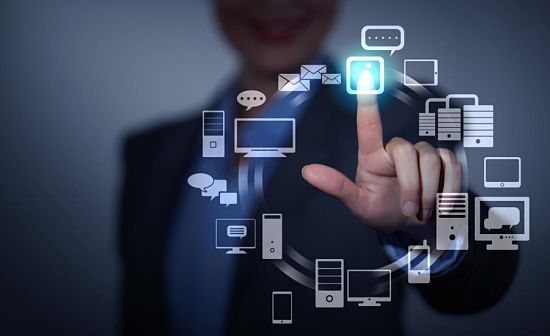 Online advertising makes up about 28% of the entire advertising market structure, or 25% less than TV advertising (53%), according to the study "Media market in Moldova: realities and trends", recently published by the Independent Journalism Center. According to the research, young people are among the most active users of the Internet, and news is the most sought-after information online.
According to an analysis of the Association of Advertising Agencies of Moldova (AAAM), to which the authors of the study refer, the online market accounts for 28% of the total volume of the advertising market, being second to television. "It has shown a steady growth over the past decade, sharpened in recent years, including during the pandemic. Thus, online advertising has grown from 1.2 million EUR in 2012 to 6.6 million EUR in 2021," the report says.
In terms of media consumption by types of media, the analysis conducted by AAAM for the period of 2018-2020 shows that online media are the most popular. "In terms of consumption, there has been a gradual increase in the last three years, from 79% daily consumption in 2018 to 85% in 2020. This increase was mainly due to weekly and monthly consumption, which gradually decreased, while the rate of those who do not consume online media – 4% – remained unchanged. The data is valid for the age category 18+, urban," the report says.
DEMOGRAPHIC STRUCTURE OF INTERNET USERS
According to AAAM data, the total number of Internet users over the age of 15 is 1.84 million citizens, of whom 1.33 million (72%) access the Internet on a daily basis. The rate of women surfing the Internet is higher than that of men – 53% versus 47%.
Young people prefer surfing on their mobile phones (44% of the total), while people over 51 use such devices to a lesser extent (17% of the total). At the same time, young people between the ages of 15 and 30 are the most active users. Their share is 41%, while adults between the ages of 31 and 50 years make up about 37% of the total, and the age category over 51 years – about 22%.
This source also shows that about two-thirds of Internet users (68%) access news sites or local sites through Facebook, and about 36% – directly. The apps of portals are used in the proportion of 20%.
In terms of preferences, Moldovan netizens use the Internet to access films and music (37%), for Internet banking, to send emails and chat (14%), and to access social networks (14%). About 71% of them access the Internet from their mobile phones.
Among the information searched on websites, the first in the top are news, followed by data on education/studies, health, and cooking recipes.