In the world
Roskomnadzor presses Novaya Gazeta to suspend its work, and DW was included in the list of "foreign agents"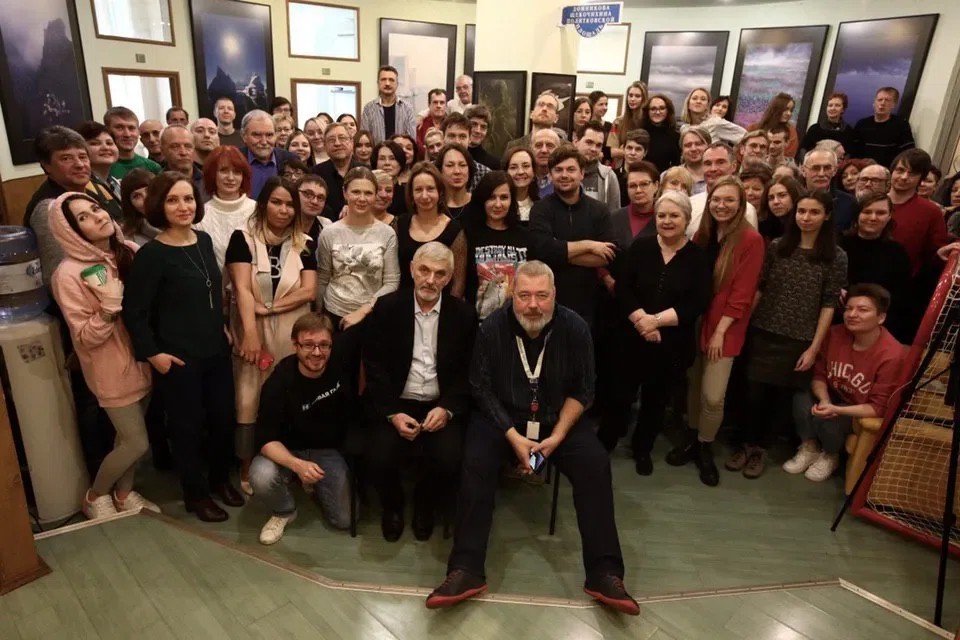 The Russian Novaya Gazeta announced that it was suspending the appearance of the newspaper on networks, online, and on paper "until the completion of the special operation on the territory of Ukraine". And the DW portal was included in the list of "foreign agents".
According to the editorial office of Novaya Gazeta, the decision to suspend its work was made after the media regulator Roskomnadzor issued the second written warning to the editorial office and the founder of Novaya Gazeta. Any Russian media outlet may lose its license if Roskomnadzor issues two warnings.
The reason was allegedly the fact that Novaya Gazeta mentioned a non-governmental organization without stating that it was a "foreign agent". According to the source, the regulator did not name the article in which that organization was not tagged.
The first warning from Roskomnadzor was issued on March 22, for the same reason of failing to tag an organization as a "foreign agent".
The editor-in-chief of Novaya Gazeta, Nobel Peace Prize 2021 laureate Dmitry Muratov, commented, "We are very grateful to our readers, we hope to return at some point." He would not reveal the newspaper's future plans or whether the staff would be dismissed. Asked about the reasons, Muratov said, "We have our own policy, and it does not mean that it must be public."
Also today, March 28, the Russian Ministry of Justice included the German publication Deutsche Welle into the Register of media outlets acting as a "foreign agent". Deutsche Welle Director General Peter Limbourg commented for DW that this decision by the Russian authorities is "another step in the attack on press freedom and a new attempt to remove the Russian people from access to free information."
"It all started with the forced closure of the Moscow studio in early February, followed by the blocking of our site in Russia in all broadcast languages, gradual blocking of social networks, and now the inclusion of DW in the category of 'foreign agents'. But none of this will prevent us from continuing to independently and comprehensively cover events in Russia and the region from our new studio in Latvia, as well as in Germany," noted Peter Limbourg.