In the world
The military police from Israel would not like to initiate a criminal investigation in the case of the murder of the Al Jazeera journalist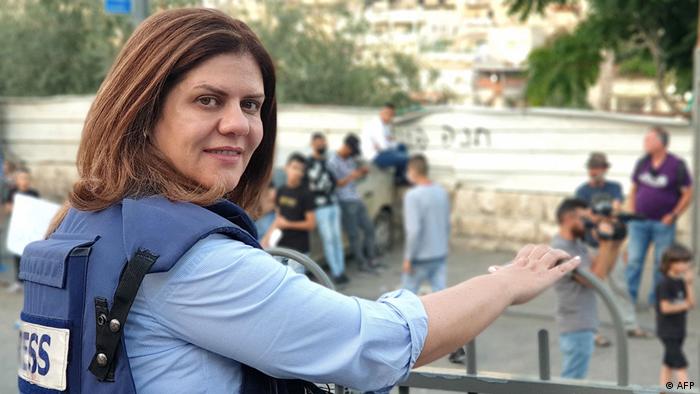 The military police from Israel will not initiate a criminal investigation concerning the murder of journalist Shireen Abu Akleh of Al Jazeera TV channel, which happened last week, despite suspicions that she may have been shot by an Israeli soldier, writes The Times Of Israel with reference to a report cited by Haaretz newspaper.
The report cited by the publication stated, without citing a source, that military prosecutors would not consider that there was any suspicion of foul play in the journalist's death.
The publication also reports that the army is investigating Shireen Abu Akleh's death, but not through legal channels. A preliminary Israeli investigation indicates that there are two versions as to who caused the reporter's death while shooting took place in the West Bank. One version refers to a chaotic exchange of gunfire on the part of the Palestinians, and the other to possible misfiring by the Israeli army (Tzahal) during the fighting.
The Haaretz newspaper, however, pointed to another possible reason for the decision not to open a Military Police investigation: such an investigation would require questioning military troops who participated in the cautious fighting, which would possibly stir controversy in Israeli society. The report notes, however, that such a decision would most likely draw serious criticism in Washington. Shireen Abu Akleh was also a US citizen.
Shireen Abu Akleh, a 25-year veteran of Al Jazeera, was killed on May 11 while reporting on an Israeli military operation in Jenin, when clashes between Israeli troops and Palestinian gunmen allegedly took place.
The Palestinian officials and witnesses, including the journalists who were with her, claim that she was killed by army fire and that there were no armed men with her. 
Israel has called for a joint investigation with the Palestinians, saying the bullet needs to be analysed by ballistics experts to reach firm conclusions. Palestinian officials have refused, saying they do not trust Israel, and have invited other countries to join the investigation.