News
Over 800 Breaches of Freedom of the Press Registered in the EU and the Candidate Countries in 2022. The Situation in Moldova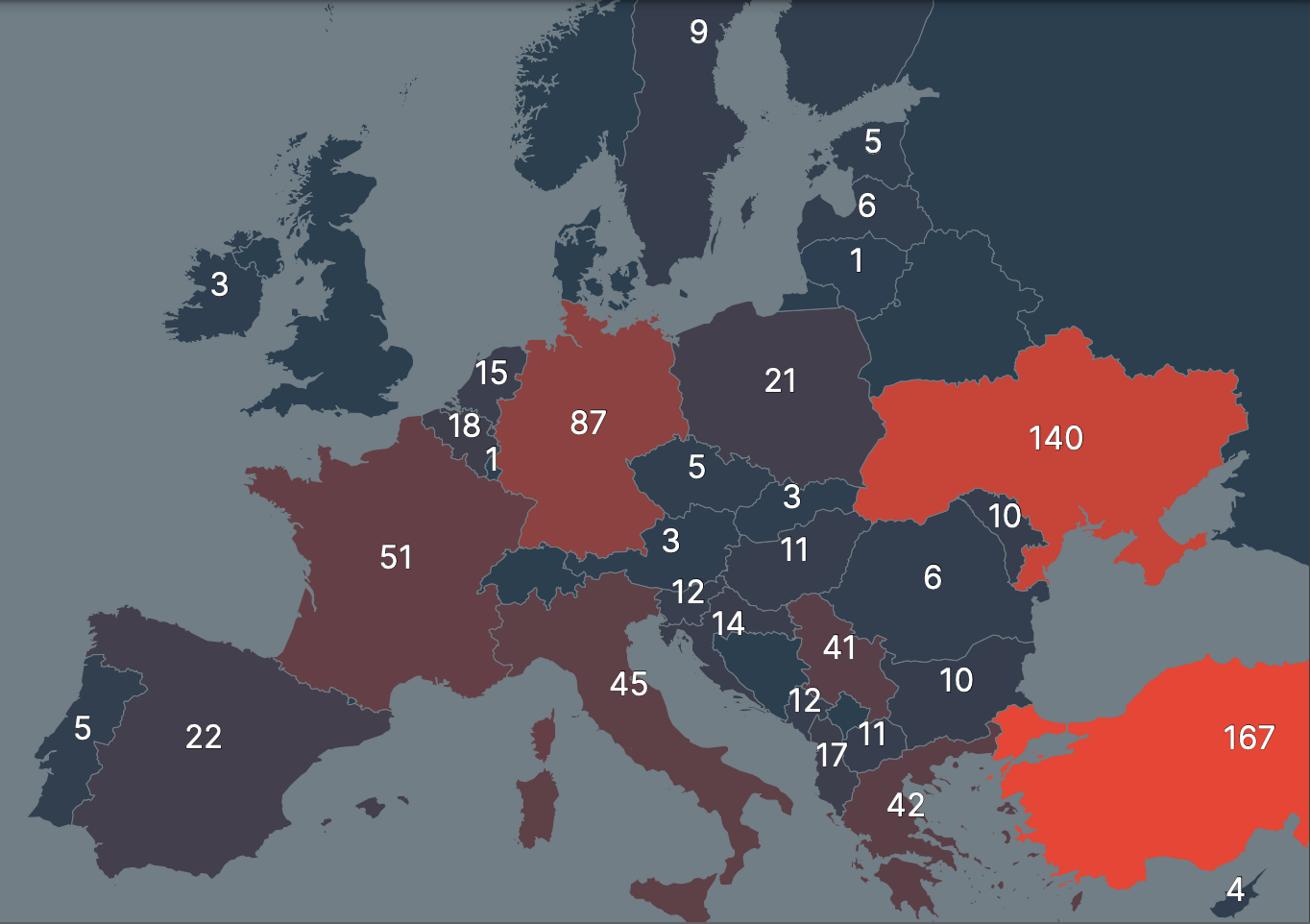 In 2022, in the Republic of Moldova, ten breaches of freedom of the press were registered out of a total of 813 violations at the level of the European Union member states and the candidate countries. The data was published early in this year by the team behind The Media Freedom Rapid Response project intended for providing multilateral support to journalists and media staff.
According to the organization's report, the monitoring of the Republic of Moldova started from acquiring the status of a candidate country for accession to the European Union (EU) in June 2022, and that of Ukraine, from the beginning of the war. In the neighboring country, 140 breaches of freedom of the press were documented, which accounts for 17.2% of the total number of the countries included in the research. At the same time, the study indicated that these 813 breaches are split between the EU member states and the candidate countries almost equally (415 vs. 398).
However, the report mentions that, apart from the journalists affected by the war, reporters from Europe were faced with many forms of pressure and attacks last year, from death, threats, or having their phones hacked to lawsuits from private companies or prohibited access to press conferences. The previous year was particularly remarkable for the increase in online abuse against journalists, as well as assaulting those covering environmental issues.
The most frequent types of abuse against journalists, both in the EU member states and the candidate countries, are the verbal ones (approx. 39%), followed by the legal (33%) and the physical ones (20%). The incidence of cases of media censorship in the EU member states is 3.2% higher than in the candidate countries, where this rate is 11.3%, as well as in the case of attacks against property: 15.7% in the EU vs. 8.9% in the candidate states for European integration.
The Media Freedom Rapid Response project is an alliance headed by the European Centre for Press and Media Freedom (ECPMF), including such organizations as ARTICLE 19 Europe, the European Federation of Journalists (EFJ), Free Press Unlimited (FPU), International Press Institute (IPI) and, recently, CCI/Osservatorio Balcani Caucaso Transeuropa. The project commenced in 2020 and is funded by the European Commission.