News
The Parliament Approves the National Media Development Program for 2023-2026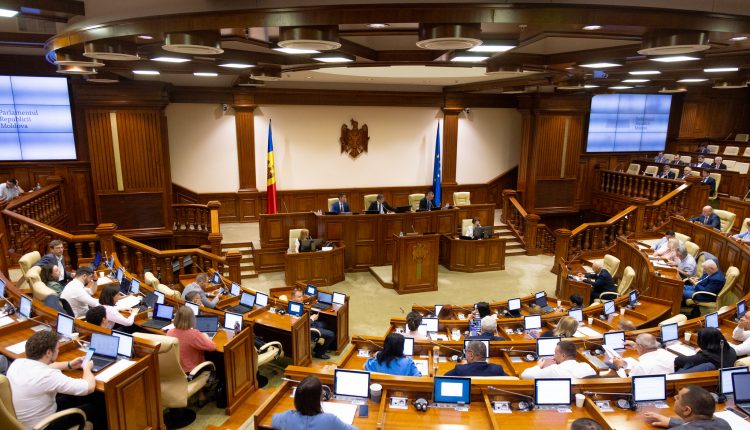 The National Media Development Program for 2023-2026 and the Action Plan for its implementation were voted by the Parliament on Friday, July 7, and supported by 55 deputies. The documents include a series of steps to be implemented in the coming years to ensure sustainable development of the media and to apply the provisions of the National Media Development Concept of the Republic of Moldova.
The program is focused upon three general objectives: a sufficient and efficient legal framework; a legal and economic framework which ensures sustainability and, consequently, editorial independence; a process of professionalization of the sphere which complies with the newsrooms' needs and challenges. The authors claim that these objectives result from a series of current issues, such as frequent legislative amendments introduced without any expertise or debates, as well as serious deficiencies at the level of their implementation, lack of media pluralism, unstable financial situation of most media outlets, professionals without a training required to face the challenges in the sphere, and ethical standards ignored by journalists.
To achieve the general objectives, several specific objectives and activities are stipulated, the impacts and risks are assessed, and institutions implementing the steps, monitoring and assessment procedures are listed. For instance, the authorities suggest conducting an expert review of some laws such as the Press Law or the law regulating the media service providers' activity in Gagauzia, as well as drafting several new laws. In addition, a register of media outlets needs to be approved, and the provisions regarding transparency, sources of funding, their owners, and tax exemptions have to be reconsidered.
On the other hand, the National Bureau of Statistics needs to establish a mechanism to collect and to publicly provide annual statistical data on the real situation in the media sphere. A series of steps concern the activity of the Broadcasting Council and Teleradio-Moldova.
The governance also aims to ensure "maximum compliance" between the demand and supply of competences on the media market to keep developing optional media education courses for schools and to implement an optional course at the universities, to enhance the activity of the Council of the Press and of the TRM ombudsman, and to solve the problem of the premises not used by the newsrooms at the Press House and the Radio House. In addition, the list includes the objective of supporting the creation of associations of professionals in the sphere, including patronage organizations, to negotiate the minimum annual salary for the staff working in this sphere.
A national media development program was actually supposed to be implemented as early as February 2019, yet it did not happen.