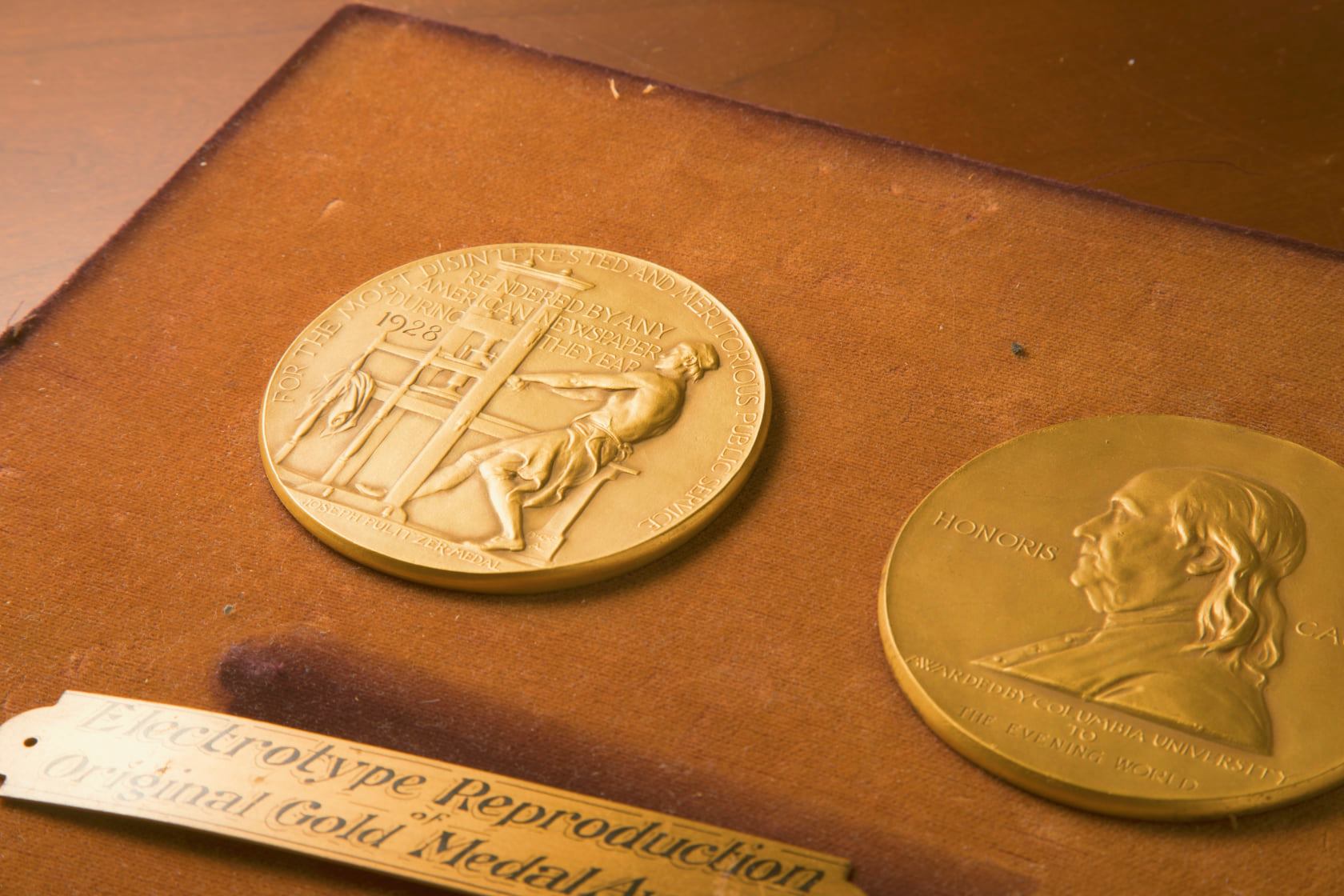 Ukrainian journalists won a special Pulitzer Prize for their courage in reporting on Russia's invasion in their country, the association of the most prestigious American press awards announced on Monday, May 9, according to Hotnews.ro.
Marjorie Miller, Pulitzer Prize administrator, praised the Ukrainian journalists' "courage, endurance and commitment to truthful reporting during (the President of Russia) Vladimir Putin's ruthless invasion of their country and his propaganda war in Russia."
"Despite bombardment abductions, occupation and even deaths in their ranks, they have persisted in their effort to provide an accurate picture of a terrible reality, doing honour to Ukraine and to journalists around the world," Miller added at the award ceremony in New York.
According to the Committee to Protect Journalists (CPJ), an international NGO headquartered in New York, seven journalists (including three Ukrainians) were killed in Ukraine while reporting on the war started by Russia on February 24; the association investigates the deaths of another 5 journalists to confirm that they are related to their professional duties.
On Monday, the Washington Post won a Pulitzer Prize for Public Service Journalism for its account of the assault of the US Capitol by supporters of ex-President Donald Trump, and Reuters was awarded in the Photo Report category for covering the coronavirus pandemic in India.
The Miami Herald won the Breaking News award for reporting on the apartment building collapse that killed 98 persons.
The New York Times won three Pulitzer Prizes: one for National Journalism, another one for International Journalism, and the third one for Commentary by Salamishah Tillet, a contributor who has generally written on racial issues in art and culture for the NYT.
The New York Times reporter Andrea Elliott also won a general non-fiction Pulitzer Prize for her book "Invisible Child: Poverty, Survival and Hope in an American City."
In the Investigative Journalism section, the Pulitzer Prize was won by the Tampa Bay Times for an investigation into pollution and toxic hazards caused by a Florida battery recycling plant.