In the world
Journalist Ecaterina Andreeva from Belarus Was Sentenced to Eight Years of Imprisonment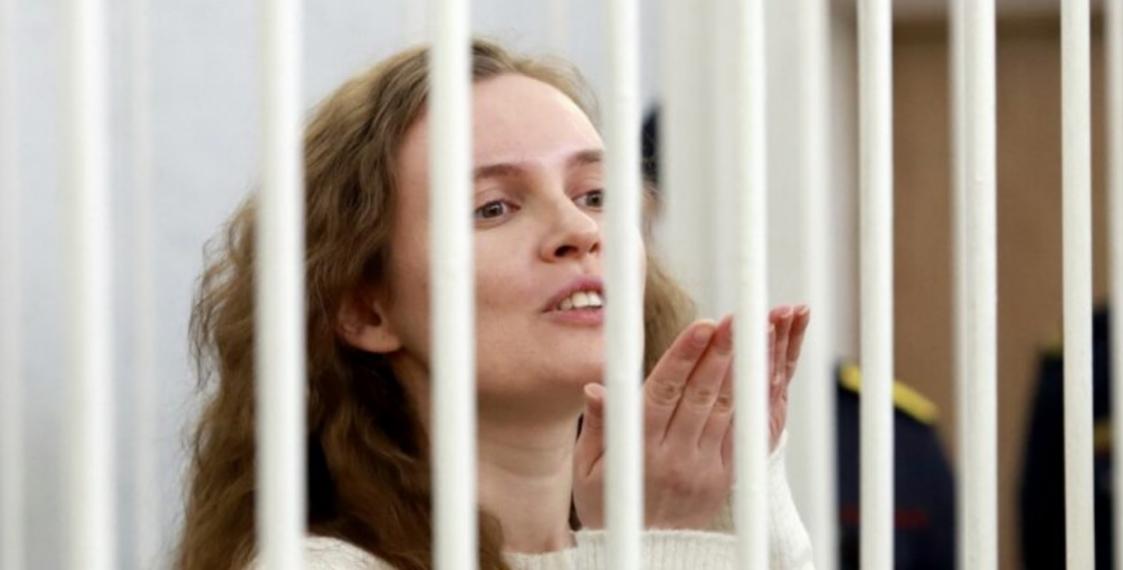 Journalist Ecaterina Andreeva was sentenced to eight years and three months of imprisonment in Belarus, writes Euroradio.fm. The source mentions that she was found guilty of "handing over state secrets of the Republic of Belarus to a foreign state, international or foreign organization or their representatives".
In the spring of 2022, the public learned that Andreeva was accused of "treason". In February, she was transferred from Gomel correctional colony no. 4 to the criminal investigation institution in the same city. The closed trial began on June 4th. Journalists note that the essence of the accusation is not known, and the file is managed by a department of the State Security Committee (KGB) in the Gomel region.
According to Euroradio, Andreeva has been in prison since November 15th, 2020. The publication stated that in February 2021, she was sentenced to two years of emprisonment for live broadcasting a rally in memory of a deceased protester in Minsk. Andreeva together with Daria Ciulițova were found guilty of "organizing actions that seriously violate public order". Both pleaded not guilty. Ecaterina Andreeva was to be released on September 5th, 2022.
In a statement, Amnesty International condemned Andreeva's trial, which it says is "political" and a "sham".