News
Chisinau Court forbade Jurnal TV owner Val Butnaru to hold senior positions on TV and radio for half a year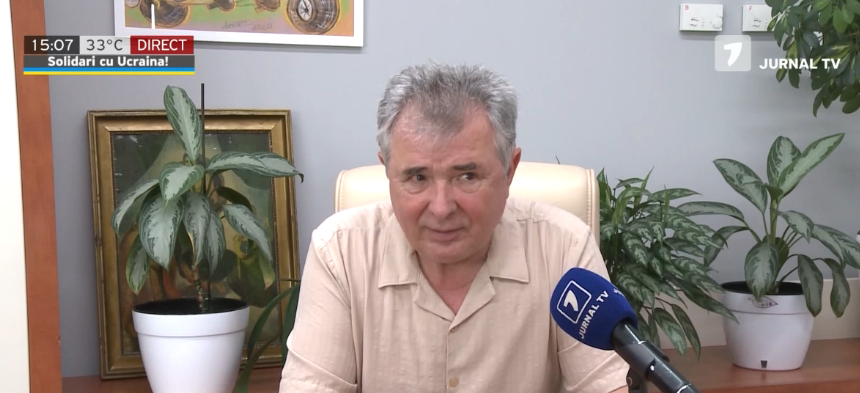 The administrator of the Jurnal TV station Val Butnaru has been fined 4,500 MDL and deprived of the right to hold senior positions in broadcasting outlets for half a year after he was found guilty of defamation by a judgment of Chisinau Court of July 26. The judgment, according to the source, can be appealed at the Chisinau Court of Appeal within 15 days.
The judgment was made by Judge Elena Ungureanu. The court proceedings were initiated after a former policeman, who appeared in an investigation of Jurnal TV, filed a complaint with the police. Vitalie Grabovschi accused Jurnal TV of spreading "false and defamatory information regarding the commission of a crime, which harmed his honor, personal dignity, and professional reputation." "Grabovschi is the former head of the Dubasari Police Inspectorate, targeted in a Jurnal TV investigation in July 2021, along with two other policemen, Ion Tarna and Alexei Vizdan, who were allegedly involved in smuggling cigarettes. Citing the violation of Article 70 of the Contravention Code, the policeman recommended to the court to deprive our TV station of the right to carry out activity for a period of one year," Jurnal TV wrote at the time.
At the end of 2021, a report was drawn up regarding Val Butnaru committing the offense of defamation. The material was submitted to court by the policeman Alexandr Spoialo, with the proposal to sanction the owner of the TV station and deprive him of the right to carry out activity for a term of one year. The court found that the guilt of the Jurnal TV administrator had been fully proven.
According to Jurnal TV, the judge's decision will be challenged at the Chisinau Court of Appeal. "The broadcasting of a news story on a TV station based on materials leaked from criminal cases and disciplinary procedures against some policemen was deemed by the court as defamation, which is manifestly erroneous according to the provisions of Article 70 (2) of the Contraventions Code," lawyer Dumitru Pavel said, cited by Jurnal TV.
Val Butnaru believes that the topic should be discussed at length in society. "This case must become a topic of public discussion, regardless of the media outlet that is targeted. We must no longer allow anyone to even try to shut up the press," he said on television.
Media organizations expressed concern in connection with the decision of the Chisinau Court. "Depriving the Jurnal TV administrator of the right to hold senior positions within a media outlet is a serious and disproportionate measure, and the decision of the Chisinau Court set a dangerous precedent for the freedom of the press," says the statement of media NGOs. Also, the organizations asked the law enforcement bodies that solve cases related to defamation "to stop the misuse of legal provisions as a weapon against the freedom of expression of the media and to refrain in the future from misinterpreting the law."