News
The ECtHR Convictions Cost the Republic of Moldova Dozens of Millions of Euros. How Many Cases Concern Breaches of Freedom of Expression?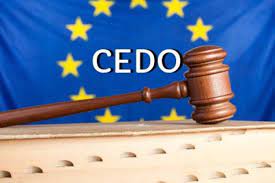 The Republic of Moldova has been convicted at the European Court of Human Rights in 568 cases so far; of them, 21 refer to breaches of Art. 10 of the ECHR on freedom of expression. This data is published in a study prepared by the Legal Resources Centre from Moldova (LRCM) on September 12, on the occasion of the 25th anniversary since the ECtHR started examining the complaints filed against our state.
The document sums up all the breaches committed by our country, the types of breaches, and the judgments by which the ECtHR condemned the Republic of Moldova.
Thus, 568 convictions took place following the statement of 730 human rights violations. Most of them (229) are related to breaches of the right to a fair trial protected by Art.6 of the Convention. It is followed by breaches of Art. 3 of the ECHR which prohibits torture. The state representatives neglected this provision in 171 cases. The right to freedom and security was breached 106 times, and the right to respect for private and family life was breached in 43 cases.
Breaches of Art. 10 of the ECHR on freedom of expression resulted in 21 convictions of our country. Most of them (14) refer to incorrect examination of defamation cases or accusations: in 2004, the Busuioc case; in 2005, Savitchi; in 2007, Flux (No 2); Flux (No 3); Tara and Poiata; Flux and Samson; Flux; Timpul Info–Magazin and Anghel; in 2008, Flux (No 4); Flux (No 5); in 2009, Flux (No 7); Gavrilovici; in 2010, Sofranschi; in 2021, the Association of Investigative Reporters and Editorial Security of Moldova and Sanduta.
Other causes of conviction were suspension of a media institution's activity in 2007 (Kommersant Moldovi); dismissal of an applicant for spreading information on the illegalities committed by the employer (2008 – Guja 1, 2018 – Guja 2); insufficient legal guarantees against censorship at a public broadcasting institution – Manole and others in 2009; unjustified sanctioning for criticism against judges – Amihalachioaie, 2004; imprisonment as a sanction for extravagant protest – Matasaru, 2019, 2021.
According to the Analytical Note published in January 2022 by the LRCM, from 1998 to December 31, 2021, the ECtHR registered 16 016 applications against Moldova. As of December 31, 2021, 1038 (6.5%) of these were still waiting to be examined. As to the total number of judgments in which breaches were found, Moldova is far ahead of Great Britain, Germany, Portugal, Spain, and the Netherlands, the states that joined the ECHR long before our country and have a larger population than the Republic of Moldova.
Based on the statements and decisions pronounced until December 31, 2021, the Government of the Republic of Moldova was obliged to pay almost 22 million Euros.