In the world
Ukrainian Media Community Demands from the Authorities to Identify and Punish Perpetrators of Crimes against Journalists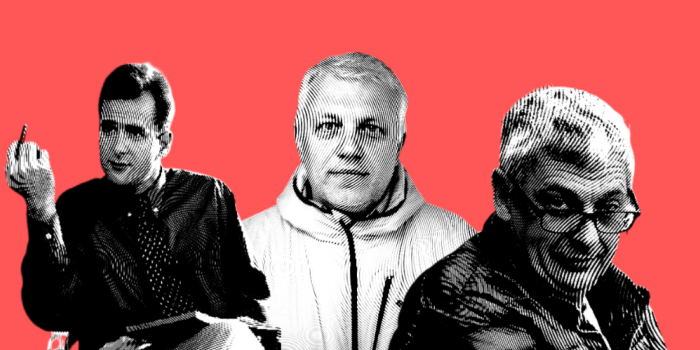 Several non-governmental media organizations in Ukraine – the Media Movement, Detector Media, and the Institute of Mass Information – have issued a joint statement on the occasion of the Remembrance Day for Fallen Journalists, September 16, addressing the Ukrainian authorities to identify and punish the perpetrators of crimes against the media, according to Imi.org.ua.
The signatories to the statement recall that, on September 16, 2000, a group of police officers kidnapped Heorhii Gongadze, the journalist and founder of Ukrainska Pravda. In November of the same year, his mutilated and decapitated body was found in a forest in the Kyiv Region. 22 years later, due to the efforts of the Gongadze family, the journalistic community, and the international organizations, justice was brought at least partially. All the perpetrators were punished. However, the assassins' paymaster has not been officially named.
On July 20, 2016, the journalist Pavlo Sheremet was murdered in Kyiv. The investigation into the persons who ordered the assassination is still ongoing. On May 4, 2019, journalist Vadym Komarov was brutally beaten in Cherkasy. After 46 days in a coma, he died. This case still remains unsolved, and the perpetrators and assassins are left unpunished.
The authors of the statement demand from the authorities to identify and punish those who ordered these crimes against journalists, and to provide more safety and efficient protection for media representatives.
In this context, they also recall the 38 fellow journalists killed since the beginning of the Russian Federation's invasion of Ukraine. Eight of them lost their lives while performing their professional duties.
"We address the Ukrainian law enforcement agencies demanding to promptly investigate all these crimes, which are war crimes committed by the Russian Federation, and to ensure justice not only at the level of the Ukrainian legislation, but also to make every effort to bring Russian criminals to justice before an international tribunal," the statement mentions.