In the world
Call from CoE partner media organizations: "Journalists need protection and safety"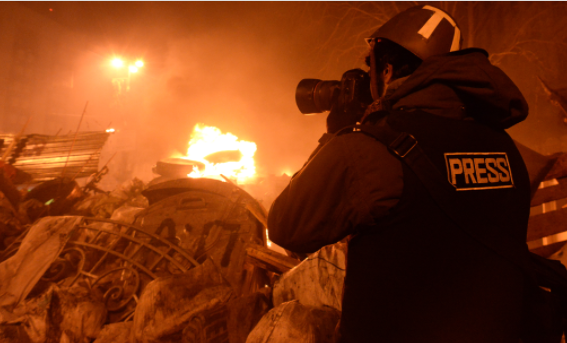 13 international media NGOs, under the auspices of the Council of Europe's Platform to Promote Journalism and Journalists' Safety, have launched an appeal to protect Ukrainian and international journalists reporting about Russia's invasion of Ukraine. The signatory organizations decried threats to the safety of media workers and urgently called for assistance and help for journalists who risk their lives in the midst of events in the neighbouring country.
The organizations that are part of the platform highlight that journalists are considered civilians under international law, and their safety in the field is a priority once the UN Security Council adopted a resolution in 2015 that states must unanimously respect and protect journalists as civilians. At the same time, technical equipment and facilities will not be under attack. The same resolution states that signatory states will observe the professionalism, independence and rights of journalists.
In the appeal, members of the Council of Europe Platform decry efforts by the Russian Federation authorities to restrict access to independent media, and the fact that journalists who have reported on anti-war demonstrations have been subjected to attacks and even deprived of their freedom. Russia's media regulator continues to close down media providers that take a different view of events from that of officials. The platform also decries the authorities in Belarus, which continues to put pressure on the independent press and where 32 journalists remain behind bars, according to the Belarusian Journalists' Association.
The signatory NGOs also call on Council of Europe member countries to contribute financially and with protective equipment for journalists in Ukraine. "At the same time, we call on all governments and international NGOs to support journalists in case they have to leave the country and broadcast from abroad," the statement concludes.