News
AC warned TVR Moldova for lack of ethnic minority opinion in a debate show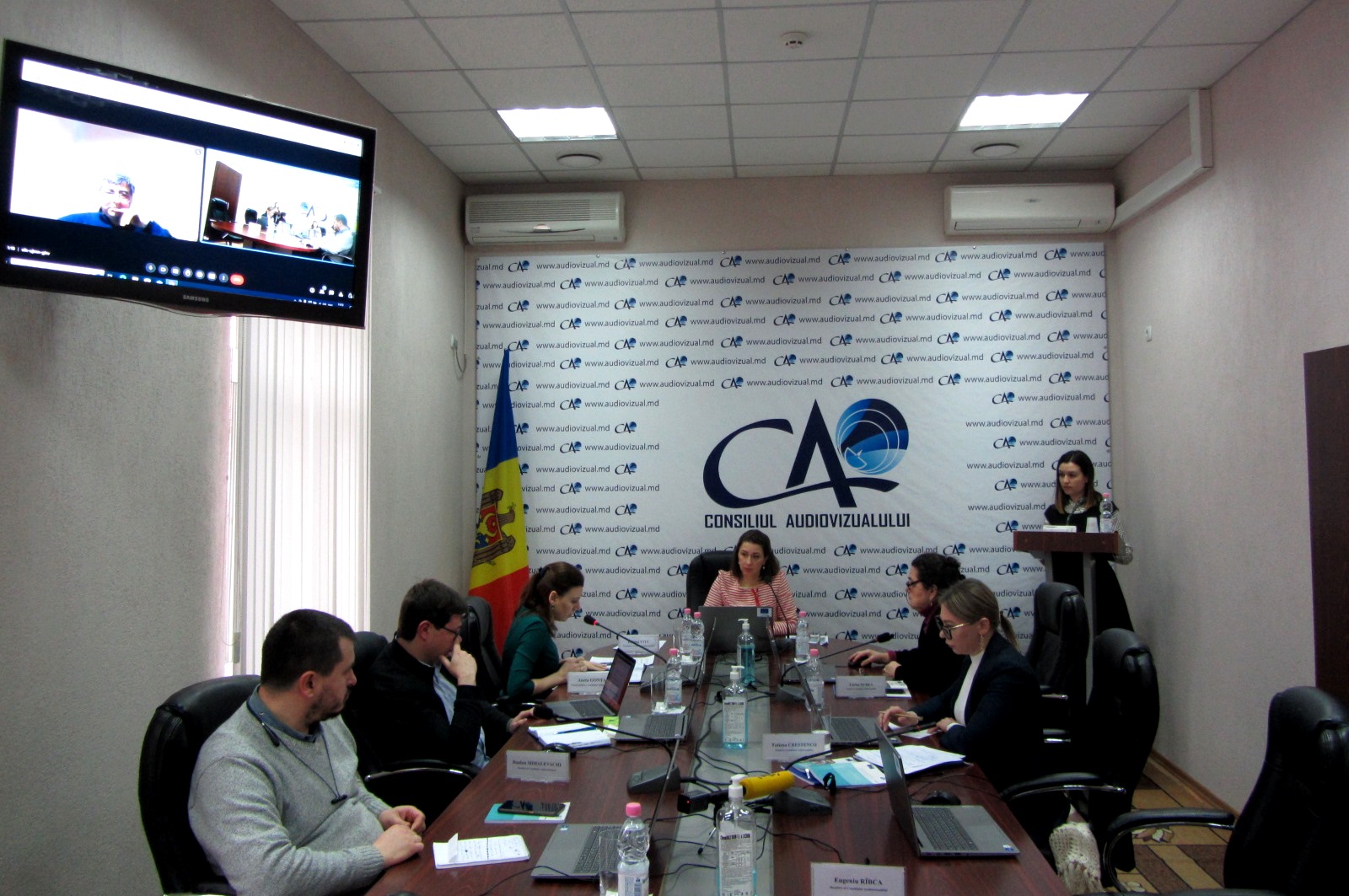 The Audiovisual Council decided to publicly warn TVR Moldova for violating the Audiovisual Media Services Code provision stating that news bulletins and debate shows discussing the issues of ethnic, religious or sexual minorities should also include the opinions of such minority representatives. The decision was made during a meeting on January 27, following a notification made by Elena Pahomova.
On December 30, Elena Pahomova notified AC in connection with the December 23, 2022 episode of the Punctul pe azi show that involved Oazu Nantoi, deputy of the Action and Solidarity Party (PAS), Anatol Salaru, Chairperson of the National Unity Party (PUN), and Mihai Isac, Romanian foreign policy expert. The petitioner claims that the show presented a one-dimensional point of view, without inviting representatives of the opposition. It also touched upon sensitive topics, such as the status of the territory to the left of the Dniester and that of Gagauzia, without any representatives of these regions being present on the set or on the phone. The journalist considered that the host Vasile Munteanu did not intervene to moderate the potential discriminatory and hate speech of Anatol Salaru and Oazu Nantoi towards the minorities.
While AC members were discussing the subject matter, Aneta Gonta, vice-president of the institution, emphasized the need for the journalist's intervention, even in live broadcast, to balance the guests' statements about the Gagauz ethnic group in the absence of its representatives: "As for the rest, which opposition was supposed to be given the floor?! The one claiming that Transnistria is not a separatist area?", she added. AC members did not find a justification for other accusations brought forward by the petitioner.
In response, Vasile Munteanu, the show host, accepted AC's observations, but rejected the petitioner's accusations of discrimination or hate speech. "I did not offend the Gagauz ethnic group in any way, but I'd like to emphasize that, when we spoke about the Gagauz autonomy, the guests referred to certain elements in the region that are trying, especially now, to send inflammatory messages – ones that harm not only the Gagauz people, but also the Republic of Moldova".
The decision was approved by the votes of four out of seven AC members. During the same meeting, authority members unanimously approved the request to extend the broadcasting license for TVR Moldova audiovisual media service for the following nine years.