In the world
Opposition Activist Roman Protasevich Pardoned by the Belarusian Authorities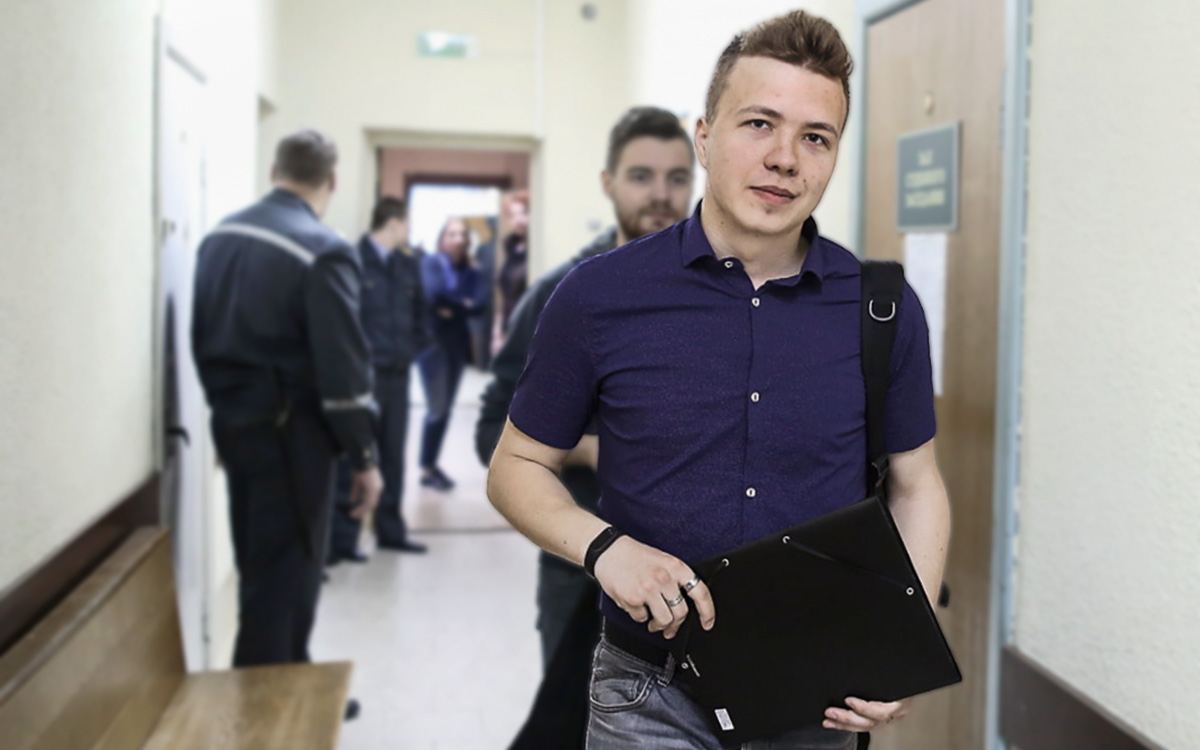 Belarusian opposition activist Roman Protasevich was pardoned by the authorities after being sentenced to eight years of imprisonment earlier this month. He was arrested after his Ryanair flight was forced to land in the capital Minsk in May 2021. Protasevich thanked Belarusian President Alexander Lukashenko for the pardon, according to a BBC News press release, in the morning of May 22.
Protasevich was editor of the Nexta Telegram channel based in Poland, a media outlet which opposed the re-election of President Aleksandr Lukashenko, who had been in power since 1994, in 2020. Two years ago, Roman Protasevich was hauled off his Ryanair flight and arrested, together with his partner, Sofia Sapega. Their flight from Greece to Lithuania was suddenly diverted to Minsk by Belarusian air traffic control under the pretext of a bomb threat.
The opponent of the Lukashenko regime was charged with inciting riots, requesting sanctions against Belarus, creating or heading an extremist group, and a conspiracy aimed at seizing power. On May 3, 2023, the journalist was convicted by a court in Minsk. The arrest of Protasevich and his partner caused critical reactions at the international level and made the European Union impose the sanctions against the Belarusian leader. In 2020, the state security services included the journalist in the list of "persons involved in terrorist activities."
"I am incredibly grateful to the country and of course, to the president personally for such a decision," Roman Protasevich said, confirming that he had just signed "appropriate documents" for his pardon, a video released by state news agency Belta.
Protasevich's release comes with a wave of uncertainty about the conditions under which it was taking place, and the international community suspects the activist was forced to make pro-regime statements, the BBC emphasizes. It is also unclear how the journalist was treated by the security services but it is believed that, after his arrest, he was coerced into making confessions and apologetic statements on state TV.