News
5 TV Channels Fined 219 000 Lei for Repeated Breaches of the Provisions on Local Programs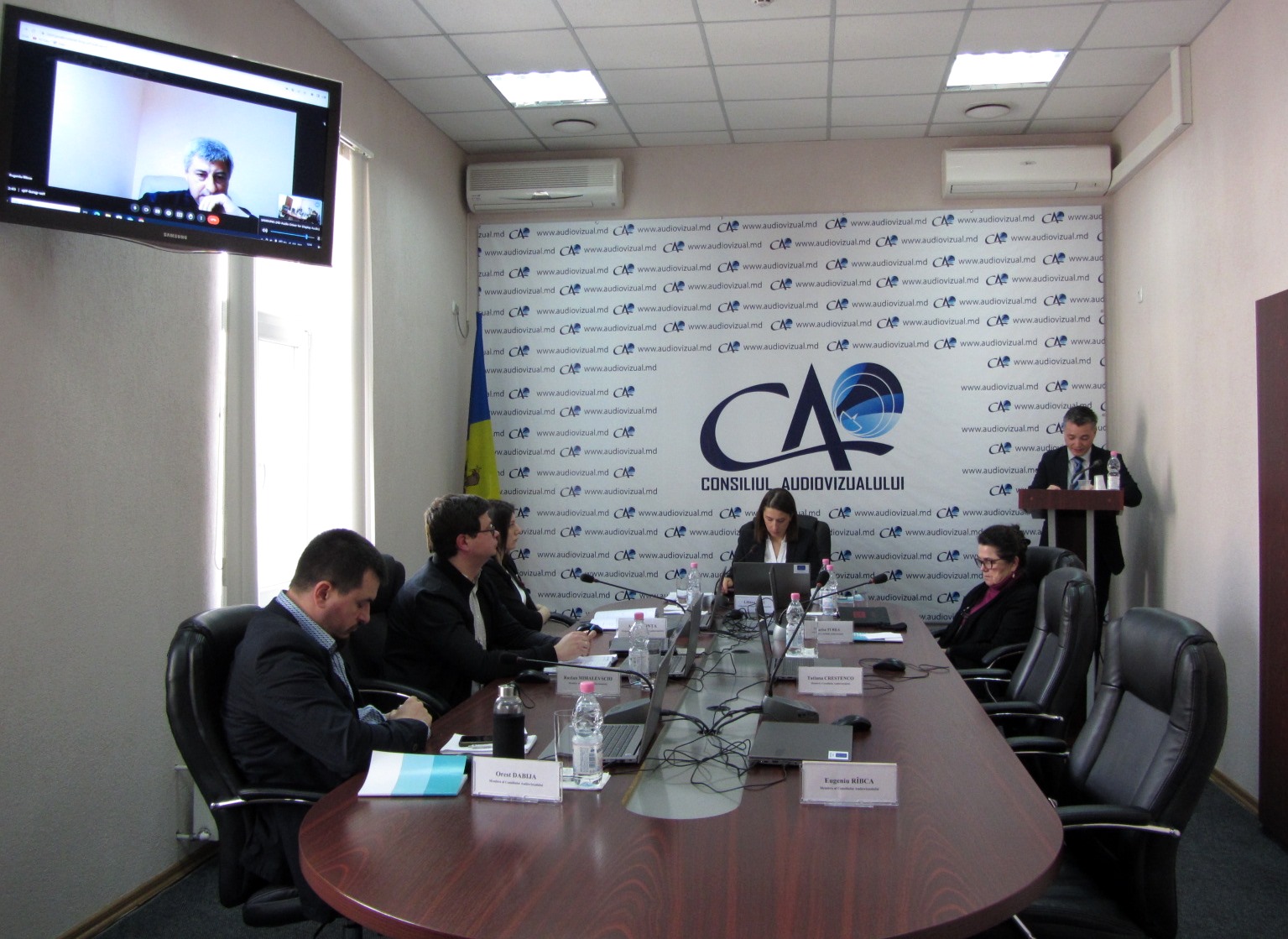 The Broadcasting Council (BC) fined such TV channels as Cinema 1, Canal 2, Canal 3, Mega TV, and Familia with a total of 219 000 lei, after the second stage of monitoring for not broadcasting a sufficient amount of local programs and/or programs in Romanian and/or during prime time. The decision was taken at the meeting held on March 31.
Upon the notification filed by Liliana Vitu, the BC president, an order for monitoring media service providers was issued, and during the last control, the above channels were sanctioned for the average daily duration of local programs. These turned out to be insufficient, less than 80% had content in Romanian, and less than 75% of them were broadcast in prime time, according to the provisions of the Code of Audiovisual Media Services of the Republic of Moldova (CAMS). The second stage of the BC monitoring was based on the same provisions of the Code.
According to the BC classification, such TV channels as Canal 5, Canal 2, Canal 3, Mega TV, Familia, and Cinema 1 are national; therefore, they have to broadcast at least eight hours of local content per day.
According to the data presented during the BC meeting on March 31, the TV channel monitoring period was a random one: January 19-25, 2023, for Cinema 1 and February 11-17, 2023, for the other broadcasting services which affirmed that, for technical reasons, they could not present the recordings of the programs broadcast during the first mentioned monitoring interval to the BC.
Canal 5 was the only TV channel which did not have any registered breaches of the provisions on local programs, and Media TV was considered by the BC members as the only monitored channel which demonstrated an improvement of this aspect and was sanctioned for only one provision of the Code. Each of the other monitored TV channels received fines from 47 000 to 54 000 lei.
"When we initiated this repeated checkup for compliance with the article on local programs, we hoped the situation would improve. Unfortunately, what we see is a relapse, and there is an insistent unwillingness to produce local programs," Liliana Vitu summed up.
Media Azi previously wrote that the fines for the insufficient amount of local programs on TV and radio for in 2022 reached almost one million lei.